3 Way to Prepare for Your Breast Surgery
July 31st, 2019 | Posted in: Breast Enhancement | Tags: Breast Augmentation Beverly Hills, breast lift, breast reduction surgery
For many women, breasts are a source of confidence and self-esteem; a symbol of femininity that can profoundly affect her self-image.
Unfortunately, the combination of life experiences and the effects of time can take a nasty toll on the appearance of a woman's breasts, leaving them longing for the cleavage that once was.
Luckily for them, there are breast procedures like breast augmentation (enlargement), breast lift surgery (adjustment of the breast shape), and breast reduction (removal of excess breast tissue) can address issues like breast ptosis (breast sagging), shoulder pains, disproportionately large breasts, a lack of volume, and the loss of elasticity in the skin.
However, it is important you understand the necessary steps and preparations you need to take before undergoing breast surgery.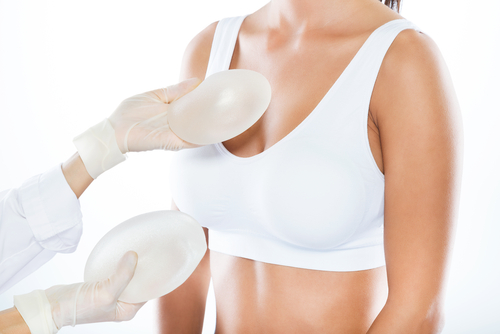 What Should I Do to Prepare?
Being in good health and having realistic expectations is essential to a successful breast procedure. Before your breast surgery can take place, your surgeon will look over your medical history to determine if you are a good candidate. It is also best that you follow these steps to ensure you have a safe and successful surgery and recovery.
#1: Quit Smoking and Drinking
You will be asked to stop smoking and drinking before and after for a few weeks to ensure your wounds heal properly. Any use of alcohol and cigarettes before your procedure can interfere with your treatment and even cause complications during your recovery.
#2: Avoid Certain Medications
If you are on prescribed medication that needs to be taken daily, make sure you inform your surgeon about this during your consultation. You may be asked to stop all medications for at least a few weeks before and after your breast procedure to prevent any risks, side effects, infection, or poor wound healing from occurring.
#3: Arranging for a Ride
Following your surgery, you will most likely feel sore, bruised, and a bit lethargic from having been under anesthesia. Make sure you arrange a ride to and from the hospital and have a reliable driver ready to pick you up once you are out of surgery.
What Are My Procedure Options?
Most patients have the option of choosing between breast augmentation, breast lift surgery, and breast reduction. Not only can these procedures make your breasts look aesthetically pleasing, but it can also remove excess skin and reposition the nipples and areolas that may have adjusted over the years.
Dr. Chiu offers several breast treatment options depending on your concerns and the amount of correction needed and often performs breast augmentation surgery for Asian patients. He will be able to help you reach your desired appearance.
Following your breast procedure, you can ask Dr. Chiu about finding the right type of bra to support your new contours.
For more information about breast surgery or to find out the cost and if you are a candidate, please call Dr. Chiu at (310) 586-3449, or schedule your consultation with us online today!