Liposuction Revision
Have you had undesirable effects from a liposuction operation performed by another doctor? If so, you are not alone. It is a relatively common situation. Poor liposuction results can also occur due to changes in health or sudden weight gain. Primary liposuction operations can be an effective way to eliminate fat deposits from areas of the body that are resistant to diet and exercise. In most instances, liposuction can provide enduring benefits that can last many years. However, under various circumstances that cause weight gain, liposuction revision surgery may be needed due to unexpected deformities emerging as the body changes. Correcting problems with an earlier liposuction procedure is a challenging task, but fortunately, Beverly Hills plastic surgeon Dr. Gabriel Chiu is an expert at liposuction revision.
Schedule a Consultation
Benefits of Liposuction Revision
Displeasing Liposuction Results

Liposuction revision (also known as secondary liposuction) is not for everyone. It is only for people who have already had a liposuction procedure and did not receive the expected results. If you have had a bad or "botched" liposuction procedure at another practice, you can set an appointment with Dr. Chiu for a careful evaluation of your potential candidacy for liposuction revision.

Postoperative Weight Fluctuations

If you achieved successful liposuction results in the past but have since gained weight or aged in a way that necessitates revision, you may also be a good candidate for the revision procedure. The candidates best suited are in good overall health and at a healthy weight.

Enhanced Confidence

When a previous liposuction procedure does not yield the desired outcome, a patient may feel self-conscious about their appearance. Liposuction revision can be the ideal solution for qualified candidates who wish to correct problems stemming from an old operation. There is no reason to continue coping with the effects of a less-than-stellar liposuction procedure without taking action to address the issue.
Recovery for Liposuction Revision
Immediately After

The recovery from liposuction revision is similar to that of your initial procedure. Bandages and the appropriate compression garments are applied to the treated areas after surgery. Pain or discomfort can be alleviated with prescription medication and by following the recommended recovery protocol provided by Dr. Chiu.

1 Week

Most light activities, including work, can be resumed at this time. Side effects, such as bruising and swelling, should begin to subside.

2 to 3 Weeks

Strenuous and vigorous activities should be avoided, but massages and mild activities may be recommended.

4 to 6 Weeks

Patients will see a noticeable improvement in the treated areas and can continue all of their normal activities once cleared by Dr. Chiu.

6 Months

Residual swelling should be resolved entirely, displaying the final results. The treated areas may experience additional tightening over the next few months.
Patient Testimonials
At Beverly Hills Plastic Surgery Inc., Dr. Chiu can recommend the procedures that will help you achieve the results you want, based on your individual needs.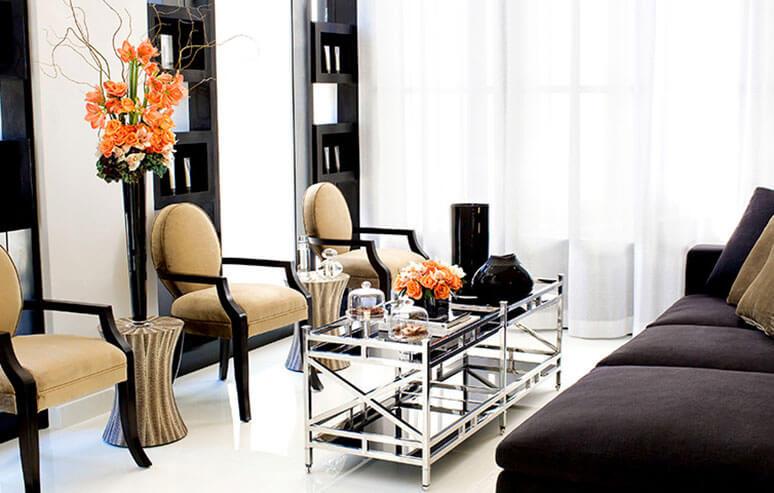 Lisa
Dr. Chiu and his staff are the absolute best! My consultation was done thoroughly and he made sure to answer all my questions and let me know that he was there for me if I needed anything else. Every followup appointment, Dr. Chiu and his staff made me feel at home, I'd highly recommend him to anybody who is interested in pursing a cosmetic procedure!
Patricia
I could not be happier about how wonderful my breast implant surgery went! The results are exactly (if not better) than I had hoped for. I was so scared and nervous about the pain, recovery, and how I would look afterwards. I was up and about the very next day without pain. I did not arrive at this decision easily. I struggled with my perception of public judgment and internal conflict. I am also physically active and teach yoga so I wanted a size that made me feel pretty and young yet did not get in the way of my activities. I actually went to see Dr. Chiu twice and also brought my husband with me. Dr. Chiu is patient, a true artist in his work! Together with Dr. Chiu I selected the perfect size that fits my body that looks natural without affecting my activities. I am beyond happy with the results. Dr. Gabriel has wonderful bedside manner, professional, patient, and his office staff is friendly and knowledgeable. I feel sexy, happy, and I am kicking myself for not going through the surgery sooner.
Previous
Next
Why choose Dr. Chiu?

Dr. Gabriel Chiu is a highly respected plastic surgeon who is vastly experienced in liposuction and liposuction revision. He has personally performed many successful liposuction procedures, and he has the unique skills and expert knowledge to deliver results you will appreciate. Liposuction revision provides patients with very satisfactory results and frequently gives patients a renewed sense of confidence. If you have had a dissatisfying liposuction experience elsewhere or have had a weight change since your last procedure, Dr. Chiu and his team can restore your appearance and help you feel confident again.
Frequently Asked Questions
Am I a candidate for liposuction revision?
Even though liposuction revision is very effective, candidates should have realistic expectations about the outcome of their surgery and wish to remove fat deposits from one or more of the following areas:
Arms
Back
Abdomen
Thighs
Buttocks
How long will my liposuction revision results last?
Through this procedure, Dr. Chiu can help patients attain a slimmer, more attractive physique that they can expect to last for years to come.
Can I get other procedures or treatments done while I recover from liposuction revision?
As a patient of Beverly Hills Plastic Surgery, you can take advantage of The Spa @ BHPS, which offers a wide array of healthful, relaxing, and restorative spa services. With Dr. Chiu's approval, you can enjoy facials, microdermabrasion treatments, peels, laser treatments, and more in our on-site spa facilities.