Surgery for Men
While some people associate cosmetic treatments with female patients, the number of men delving into plastic surgery continues to rise. Not only can men enjoy the physical benefits of a newly sculpted and refreshed aesthetic, but they can also experience an increase in their self-confidence and an improved overall quality of life. Some of the leading surgical procedures for men are rhinoplasty, facelift surgery, eyelid surgery, liposuction, and gynecomastia surgery. Dr. Chiu performs these procedures with the necessary skill and understanding of the anatomical differences between the male and female forms, delivering outstanding results.
Schedule a Consultation
Benefits Surgery for Men
Chiseled Contours

Many men desire a slender figure but have been unable to achieve their objectives with diet and exercise alone. Aging may also compromise their facial contours, producing a displeasing aesthetic. Men who opt for body contouring and facial rejuvenation procedures tailored to their specific needs can enjoy the chiseled contours of their dreams.

Masculine Physique

Having excess body fat or sagging skin can compromise a man's sculpted and rugged features. Dr. Chiu performs surgeries for men that can emphasize their masculine physique by addressing their cosmetic concerns while preserving their attractive male qualities.

A Youthful Appearance

Another benefit of surgery for men is that they can pinpoint problem areas and restore them to a more youthful appearance. Facial treatments, such as facelift and eyelid surgery, eliminate signs of aging to rejuvenate the face. Body procedures can revitalize a man's body contours, producing a slim and fit form.
Recovery for Surgery for Men
Immediately After

Some discomfort can be expected after any surgery. The amount of bruising and swelling a patient experiences depends on the procedures and techniques included in their treatment plan. Pain can be controlled with medication as prescribed by Dr. Chiu.

1 Week

Patients are usually able to return to work and their normal routine, but physical activity may still be limited for some time. It is essential to follow all of the recommended aftercare instructions, as they detail the limitations of each unique procedure.

2 to 3 Weeks

Light activities may be resumed unless Dr. Chiu makes other recommendations. Patients who choose to undergo body procedures may need to avoid certain exercises and overexertion during this time.

4 to 6 Weeks

Most patients are free to resume all of their normal activities unless stated otherwise by Dr. Chiu. As the body becomes accustomed to its new modifications, results should continue to improve over time.
Patient Testimonials
At Beverly Hills Plastic Surgery Inc., Dr. Chiu can recommend the procedures that will help you achieve the results you want, based on your individual needs.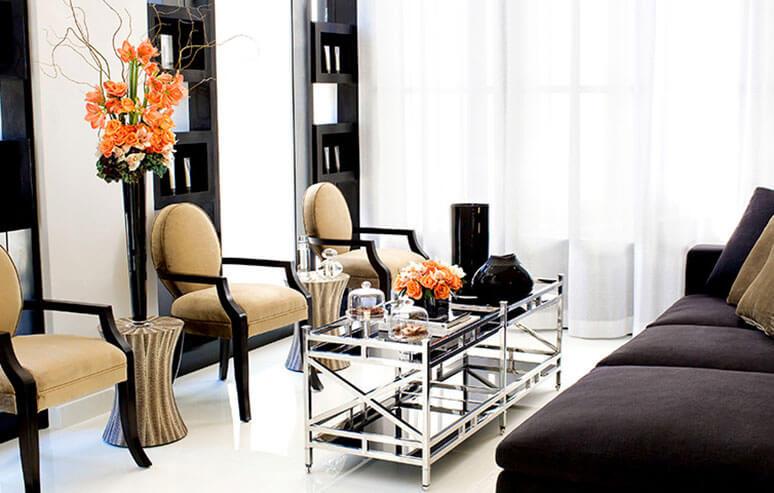 Anonymous
I highly recommend Dr. Chiu and his practice. My first experience was a consultation and I was immediately impressed by his combined knowledge, honesty and bedside manner. It can be very intimidating when you first walk into a plastic surgeon's office, especially in LA, but Dr. Chiu made me feel very comfortable and I was not pressured to make any quick decisions, which is very much appreciated. Even though he has a lot of patients, he still gives you the time you need to ask questions and never seems hurried or too busy. His whole office is very welcoming and aesthetically pleasing. It feels more like a spa than a doctor's office and that helps you feel relaxed. The staff has always been very nice and accommodating and also well informed. Even if I didn't reside in Los Angeles, I would travel to see Dr. Chiu for any plastic surgery procedures. When you find someone you trust in this field, I think it's important to stick with them and I'm so happy I found Dr. Chiu!
Ping
My experience her has been wonderful. I couldn't have picked a better plastic surgeon facility. Dr. Chiu and Chammy are the most informative and kind, they never pressured me to make any decision without being 100% positive of my choice. I would come back for any other future procedures without hesitation.
Previous
Next
Why choose Dr. Chiu?

Dr. Chiu has extensive experience performing procedures specific to men and carefully tailors these procedures to the male anatomy, revitalizing their appearance while preserving their masculine features. His meticulous attention to detail and comprehensive surgical training result in superior enhancement that is customized to each patient. Dr. Chiu is a critically acclaimed plastic surgeon and is highly regarded within the industry for his surgical expertise. We encourage you to read Dr. Chiu's patient testimonials for first-hand accounts of his artistic capabilities and compassionate care.
Frequently Asked Questions
How can I prepare for my procedure?
During your consultation with Dr. Chiu, you will be provided with specific instructions for how to prepare for your procedure. Following these directions can ensure that you have the most comfortable recovery and ideal results from your surgery. Generally, patients are advised to:
Quit using tobacco products for at least six weeks before surgery
Avoid taking anti-inflammatory medication or supplements for several weeks before surgery
Complete all required lab work prior to the procedure
What type of anesthesia is used during surgery for men?
The type of anesthesia that is used will depend on the procedure or procedures being performed. When using general anesthesia, Dr. Chiu will work with the patient under the supervision of a board-certified anesthesiologist to ensure their safety.
Does insurance cover the cost of my procedure?
Because cosmetic surgeries are considered elective procedures, they are not usually covered by insurance. However, all insurance policies are different, and yours may cover your treatment if it is correcting a medical condition. Dr. Chiu can determine whether your insurance will finance your surgery during your consultation.
Will I have scars following my procedure?
The degree of scarring varies depending on which procedures you decide to undergo. Whenever possible, Dr. Chiu places all incisions in inconspicuous locations and utilizes precise techniques to avoid visible scarring.