Virtual Consultation
Many of Dr. Gabriel Chiu's patients are from out of town, out of state, and even out of the country! We are thrilled to have such a geographically diverse clientele base, and strive to make the experience at Beverly Hills Plastic Surgery, Inc. an enjoyable, rewarding, and beautiful one. After speaking with one of our Patient Care Coordinators, you can proceed with the following:
Step One: Email Relevant Photos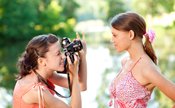 Have a friend or spouse help you take photos that can best illustrate the areas of concerns. You can email or mail them to Dr. Chiu directly.
Step Two: Schedule a Conference Call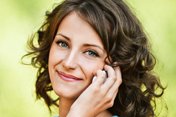 The Patient Care Coordinator will help you schedule a conference call with Dr. Chiu to discuss your concerns, Dr. Chiu's recommendations, as well as your surgical and recovery options. A general pricing plan can be provided, along with financing assistance as needed. Please remember that (virtual) surgical plan and pricing may change until confirmed with an in-person evaluation.
Step Three: Schedule the Surgical Appointments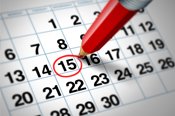 The Patient Care Coordinator will help you schedule the appropriate pre-operative and post-operative appointments, as well as selecting a surgery date that works with your personal schedule. Our Concierge can assist with accommodations, restaurants, and activities during your visit.
Local Recommendations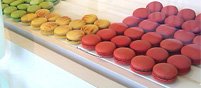 Paulette
9466 Charleville Boulevard
Beverly Hills, CA 90212
310.275.0023
paulettemacarons.com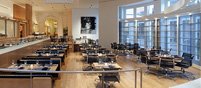 CUT by Wolfgang Puck
9500 Wilshire Blvd.
Beverly Hills, CA 90212
310.276.8500
wolfgangpuck.com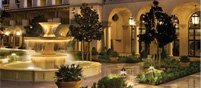 Montage Hotel
190 North Canon Drive
Beverly Hills, CA 90210
310.860.7800
montagebeverlyhills.com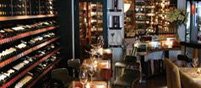 The Wine Merchant
228 N. Canon Drive
Beverly Hills, CA 90210
310.278.7322
beverlyhillswinemerchant.com
Post-Operative Recovery Care
After Your Surgery
For all patients, whether living nearby, out of state, or abroad, we recommend that you bring a friend or relative to accompany you to and from surgery. Your attendant should stay with you for the first night after surgery and then return you to our office the following day for your post-op appointment. However, if you are traveling alone, we can help arrange for a nurse or caretaker to make your trip a little easier. Your best option is to use an after-care facility, also known as a recovery retreat. Recovery retreats provide private transportation to and from surgery as well as 24 hour nursing care, an offering that is critical to your peace of mind. If you prefer, we may also arrange for Private Duty Nursing to be available at the hotel of your choice. (Recovery facilities and private nurses are independent entities, and not afiliated with Beverly Hills Plastic Surgery Inc.)
Recovery Retreats