Virtual Consultation
Many of Dr. Gabriel Chiu's patients are from out of town, out of state, and even out of the country! We are thrilled to have such a geographically diverse clientele base, and strive to make the experience at Beverly Hills Plastic Surgery Inc. an enjoyable, rewarding, and beautiful one. After speaking with one of our Patient Care Coordinators, you can proceed with the following:
Step One: Email Relevant Photos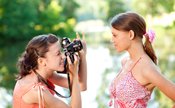 Have a friend or spouse help you take photos that can best illustrate the areas of concerns. You can email or mail them to Dr. Chiu directly.
Step Two: Schedule a Conference Call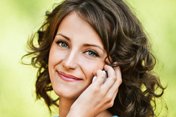 The Patient Care Coordinator will help you schedule a conference call with Dr. Chiu to discuss your concerns, Dr. Chiu's recommendations, as well as your surgical and recovery options. A general pricing plan can be provided, along with financing assistance as needed. Please remember that (virtual) surgical plan and pricing may change until confirmed with an in-person evaluation.
Step Three: Schedule the Surgical Appointments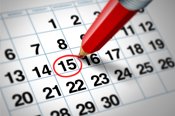 The Patient Care Coordinator will help you schedule the appropriate pre-operative and post-operative appointments, as well as selecting a surgery date that works with your personal schedule. Our Concierge can assist with accommodations, restaurants, and activities during your visit.
---
Local Recommendations
---
Post-Operative Recovery Care
After Your Surgery
For all patients, whether living nearby, out of state, or abroad, we recommend that you bring a friend or relative to accompany you to and from surgery. Your attendant should stay with you for the first night after surgery and then return you to our office the following day for your post-op appointment. However, if you are traveling alone, we can help arrange for a nurse or caretaker to make your trip a little easier. Your best option is to use an after-care facility, also known as a recovery retreat. Recovery retreats provide private transportation to and from surgery as well as 24 hour nursing care, an offering that is critical to your peace of mind. If you prefer, we may also arrange for Private Duty Nursing to be available at the hotel of your choice. (Recovery facilities and private nurses are independent entities, and not afiliated with Beverly Hills Plastic Surgery Inc.)
Recovery Retreats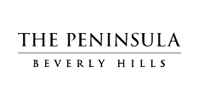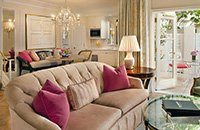 The Peninsula Beverly Hills
9882 South Santa Monica Boulevard
Beverly Hills, CA 90212
Telephone:
(310) 551-2888
Fax:
(310) 788-2319
Toll Free:
(800) 462-7899 (USA and Canada only)
BeverlyHills.Peninsula.com
The Peninsula Beverly Hills offers the perfect, luxurious oasis, set in one of the most prestigious areas of Los Angeles, in the heart of Beverly Hills. Located at the intersection of Wilshire and South Santa Monica Boulevards, the hotel is within easy walking distance of the financial and shopping areas of Century City and Beverly Hills, including the famous Rodeo Drive, and only 20 minutes from Los Angeles International Airport.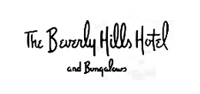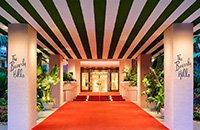 The Beverly Hills Hotel
Beverly Hills, CA 90210
Telephone: (310) 276-2251
Fax: (310) 276-2251
Reservations: (800) 283-8885
The Beverly Hills Hotel presides majestically above Sunset Boulevard welcoming royalty, legends, world leaders and luminaries with its lush gardens, graceful palms, impeccable service and unparalleled beauty.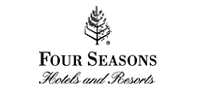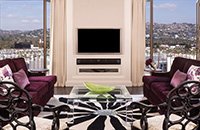 Beverly Wilshire
9500 Wilshire Boulevard
Beverly Hills, CA 90212
Telephone:
(310) 275-5200
Fax:
(310) 274-2851
FourSeasonsHotel.com/BeverlyWilshire
In the heart of Beverly Hills – steps from renowned Rodeo Drive shops – this historic hotel buzzes with vitality from dramatic renovations, blending tradition and trend. See-and-be-seen dining and glamorous events are balanced by quiet, personal comfort in the spa, the pool and airy guest rooms. Thoughtful Four Seasons care warms every moment.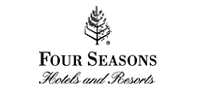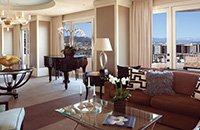 Four Seasons Los Angeles
300 South Doheny Drive
Los Angeles, CA 90048
Telephone:
(310) 273-2222
Fax:
(310) 859-3824
FourSeasonsHotel.com/LosAngeles
The essence of style with a relaxed California attitude, Four Seasons Hotel Los Angeles is located in a quiet palm lined residential neighborhood just minutes from world-renowned Rodeo Drive shopping. Soak in the views on the tropically landscaped pool terrace, relax in a cabana and the rejuvenating spa.We very much look forward to hearing from you and expect that your travels to Beverly Hills will be the most fruitful, allowing for wonderful transformation of both your body and your spirits.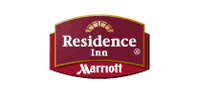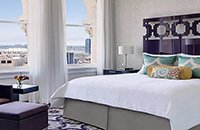 Marriott Beverly Hills
1177 South Beverly Drive
Los Angeles, California 90035
Telephone:
(310) 228-4100
Fax:
(310) 277-7488
Marriott.com
The Mariott offers free shuttle service to and from our office.Situated near Rodeo Drive, the Residence Inn by Marriott Beverly Hills offers a captivating location for your next visit to the Los Angeles area. The 186 suites of this boutique-style Beverly Hills hotel provide separate sleeping and living areas, a full kitchen with refrigerator, and new LG 32-inch flat-panel LCD televisions. In town on business? Stay perfectly connected with the office through free wired or wireless Internet and a dual-line phone system. Whether you are here to work or play, this Marriott Beverly Hills hotel warmly invites you to make yourself at home.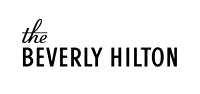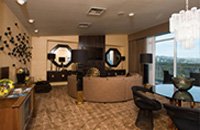 The Beverly Hilton
9876 Wilshire Boulevard
Beverly Hills, CA 90210
Telephone:
(310) 274-7777
Fax:
(310) 285-1313
BeverlyHilton.com
Opened in 1955 by Conrad Hilton, The Beverly Hilton has combined the excitement of Hollywood with the elegance of Beverly Hills for 50 years. With the completion of a $80 million renovation, the Beverly Hilton emerges as a breathtaking beacon of modern luxury.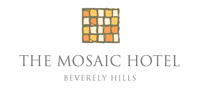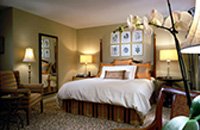 The Mosaic Hotel
125 Spalding Drive
Beverly Hills, CA 90212
Telephone:
(800) 463-4466
Fax:
(310) 278-1728
MosaicHotel.com
Hotel is conveniently located across the street from our office.While all hotels express a desire to please, our small setting and highly trained staff make personalized service far more than a lofty promise. The Mosaic provides individual attention that is tailored to and remembers your individual needs. Every member of our staff is a concierge, empowered to take care of any request. You need only enjoy a glass of champagne from the bar while we do it.Whether you are brought to Beverly Hills by business or leisure (and we hope it is at least a bit of the latter), you will find The Mosaic blends a world of amenities together into a unique, surprising, luxurious whole.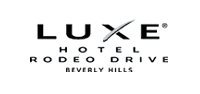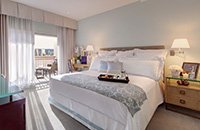 Luxe Hotel Rodeo Drive
360 North Rodeo Drive
Beverly Hills, CA 90210
Toll Free: (866) LUXE-411
Luxe Hotel Rodeo Drive is a luxury, boutique hotel located on world famous Rodeo Drive and a "jewel" of Beverly Hills. A 15 million dollar+ renovation of the property was recently completed by designer Vicente Wolf.The new hotel combines classic warmth with minimal chic and the relaxed spirit of Southern California with the elegance of Beverly Hills. As the only hotel on Rodeo, the Luxe offers unique easy access to world class shopping, dining and entertainment. Two Tony Valentino boutiques are located on the property.