Celebrity Plastic Surgeon Beverly Hills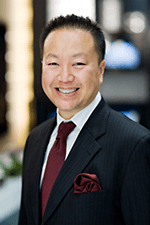 Dr. Chiu's surgical precision, advanced techniques, and commitment to excellence make him a leader in celebrity plastic surgery. His ability to consistently create natural-looking results make Dr. Chiu a favorite among all his patients. In addition, his heightened concern for patient confidentiality make him a favorite amongst celebrities seeking plastic surgery. From the moment they set foot inside Beverly Hills Plastic Surgery, Inc., patients encounter star-quality treatment unlike any other experience. The variety of amenities in this state-of-the-art, Chanel-inspired facility caters to the patients' every need and want. BHPS offers several VIP features, including plasma televisions, exam chairs complete with personalized iPod speakers, and luxurious transportation and accommodations. With all this, It's no surprise that the clientele of BHPS includes many of Hollywood's elite.
In addition to providing his patients with the most comfortable and luxurious atmosphere possible, Dr. Chiu maintains the reputation as a top celebrity plastic and reconstructive surgeon by putting his education and surgical expertise to work daily and by consistently keeping up with the latest trends and discoveries in the industry. He and his staff at BHPS are proud to "roll out the red carpet" for every patient.
Dr. Chiu's surgical expertise and charismatic demeanor have garnered him several media appearances that have featured him as the "go-to" celebrity plastic surgeon. Notably, he has been featured in multiple publications, such as Harpers Bazaar CHINA, Life & Style Magazine, ELLE Magazine, People Magazine, Parenting Magazine, and The Los Angeles Times.