Organizations we endorse, sponsor, and are involved with:
The Music Center

Standing at the center of LA arts and culture for close to 50 years, The Music Center is proud to be regarded as one of world's premier performing arts destinations.
Children's Institute, Inc.

Children's Institute, Inc. (CII) helps children in Los Angeles's most challenged communities heal from the trauma of family and community violence, build the confidence and skills to break through the barriers of poverty, and grow up to lead healthy, productive lives.
Children's Action Network

There are more than 126,000 children in the United States languishing in foster care, despite being available for adoption. The National Adoption Campaign is a call to action to encourage prospective adoptive parents to open their hearts and minds to the possibility of adopting a child from foster care, and to increase organizational capacity to support prospective adoptive families throughout the adoption process.
http://www.childrensactionnetwork.org/
P.S. Arts

P.S. ARTS' goal is to ensure comprehensive, sustainable arts education for every child in our community, and to continue to increase the positive impact that our program has on the academic, social, and emotional wellbeing of the children we serve.
The American Red Cross

Since its founding in 1881 by visionary leader Clara Barton, the American Red Cross has been the nation's premier emergency response organization. As part of a worldwide movement that offers neutral humanitarian care to the victims of war, the American Red Cross distinguishes itself by also aiding victims of devastating natural disasters. Over the years, the organization has expanded its services, always with the aim of preventing and relieving suffering.
Los Angeles County Museum of Art

With 100,000 objects dating from ancient times to the present, the Los Angeles County Museum of Art (LACMA) is the largest art museum in the western United States. A museum of international stature as well as a vital part of Southern California, LACMA shares its vast collections through exhibitions, public programs, and research facilities that attract nearly a million visitors annually.
The Museum of Contemporary Art, Los Angeles

Founded in 1979, MOCA is the only museum in Los Angeles devoted exclusively to contemporary art. It is committed to the collection, presentation, and interpretation of work produced since 1940 in all media, and to preserving that work for future generations. In a remarkably short time, MOCA has developed one of the nation's most renowned permanent collections. Now numbering over 5,000 works and steadily growing, this invaluable cultural resource provides extensive opportunities for education and enjoyment to thousands of national and international visitors. Today the museum is housed in three unique facilities: MOCA Grand Avenue, The Geffen Contemporary at MOCA, and MOCA Pacific Design Center.
Cedars-Sinai Medical Genetics Institute

Cedars-Sinai has become one of the leading medical centers in the world in applying the discoveries of human genetics to medical practice to prevent or manage inherited conditions, to provide prenatal diagnosis of genetic disorders or birth defects and to research the causes and potential treatments of birth defects and genetic disorders.
http://www.cedars-sinai.edu/Patients/Programs-and-Services/Medical-Genetics-Institute
The Los Angeles Philharmonic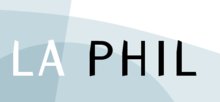 The Los Angeles Philharmonic continues its reinvention of the concept of a 21st-century orchestra under the vibrant leadership of Gustavo Dudamel. Embarking on its 92nd season in 2010/11, the Philharmonic is recognized as one of the world's outstanding orchestras and is received enthusiastically by audiences and critics alike. Both at home and abroad, the Philharmonic is leading the way in innovative programming and redefining the musical.
The Alzheimer's Association

The Alzheimer's Association is the leading, global voluntary health organization in Alzheimer care and support, and the largest private, nonprofit funder of Alzheimer research.
The Nancy Davis Foundation for Multiple Sclerosis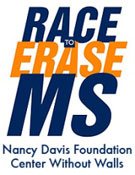 The Nancy Davis Foundation for Multiple Sclerosis is dedicated to the treatment and ultimate cure of MS. Funding research is the core focus of the Foundation and all funds raised support our Center Without Walls program, a selected network of the nation's top MS research centers. This nationwide collaboration of physicians and scientists are on the cutting-edge of innovative research programs, working as a team on therapeutic approaches to eradicate MS. In addition to combating MS through research in a clinical environment, we hope to increase awareness by educating the public about this mystifying disease.
Good Shepherd Catholic Church

Good Shepherd Parish serves the local community of Beverly Hills and many of the surrounding neighborhoods. We are a Catholic parish community that is centered on the celebration of the Eucharist, which is the summit and source of the Christian life and mission. We strive to fulfill this life and mission in a spirit of hospitality and stewardship. We are impelled to seek an ever-deeper understanding of our heritage as Catholic Christians, and to live conscious of our responsibilities to others in justice and charity. This is the goal of the many organizations and ministries that make up the fabric of this wonderful parish community.
http://www.goodshepherdbeverlyhills.org
Behind the Bench

Behind the Bench, the National Basketball Wives Association, is a talented and diverse organization of wives of active and retired professional basketball players. Our mission is to enhance communities through volunteer service and to financially assist deserving charitable organizations.
The Leeza Gibbons Memory Foundation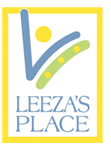 Developed in response to the challenges Leeza and her family encountered while seeking specific and needed support, Leeza's Place is a potent source of information, strength and purpose. Nestled within your own community, Leeza's Place is a multifaceted reprieve, for both caregivers and the recently diagnosed, that integrates educational programs, connective social activities, emotional support, and intergenerational programming designed to help you navigate through your community's continuum of care. Leeza's Place was designed to ensure that others experiencing what the Gibbons family encountered would have access to new, supportive settings created for the purpose of educating, empowering and energizing.
The Olivia Newton-John Cancer Centre
Olivia Newton-John is lending her name to the Cancer Centre because she believes passionately in its philosophy.
Her vision is a Wellness Centre that encompasses and amalgamates all the senses: sight, sound, touch, taste and smell. It will be a calm, quiet place where patients and their carers can come and reflect, to have a massage, or to meditate and to have a place dedicated to the non-medical aspects of their treatment. The outcome is an environment that allows patients to begin to make some sense of their disease and its effect on them. The Wellness Centre will provide patient-centered support to patients already diagnosed with cancer, as well as their families and carers.
It will focus on core complementary treatments and existing support programs such as:
Living with Cancer
Look Good Feel Better
Personal and family support
Peer support groups
Massage
Exercise
Nutrition
Relaxation
Meditation
Art therapy
Music therapy
Aromatherapy
Step Up Women's Network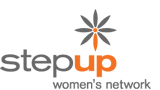 Step Up Women's Network is a national non-profit membership organization dedicated to strengthening community resources for women and girls. Through teen empowerment programs for underserved girls, women's health education and advocacy, professional mentorship and social networking opportunities, we educate and activate our members to ensure that women and girls have the tools they need to create a better future. Step Up is on the cutting edge of women's social philanthropy. The organization's strength stems from our members' ability to leverage their personal and professional skills and relationships to give back to the community. Our programs are designed to engage women in a way that inspires a life-long commitment to responsible, philanthropic involvement encompassing hands-on volunteer work and leadership opportunities. "Invest, Involve and Inspire" is our motto.
LEAP Foundation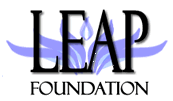 Our goal is a quantum LEAP forward both for our members and for women worldwide. LEAP provides resources to incubate and enhance both female owned for-profit enterprises, and public benefit non-profits in all stages of development. We also serve as a task force for charitable events based locally and worldwide. Our fundamental underpinnings are: Fellowship, Education, and Opportunity. To achieve our mission, LEAP utilizes the diverse skill sets of our members; a greater network of like-minded people; and the proceeds of our endowment. Through many levels of resource management (including micro lending and grant procurement, corporate sponsorship, and event facilitation), we are able to assist many individuals and organizations in their quests for success. Via prudent financial stewardship, LEAP is creating its own endowment with residual proceeds that will provide a significant asset pool for worthy borrowers worldwide.
LEAP members also enjoy a special sisterhood that is a cornerstone of our personal charitable and business endeavors. We have access to a variety of professional services, support systems, and events, as well as reaping many other benefits that come from working side by side with fabulously talented, diverse women!
Susan G. Komen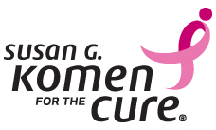 We are the world's largest and most progressive grassroots network of breast cancer survivors and activists. As the face and voice of the global breast cancer movement, we have local Affiliates in 125 cities and communities, and advocates at the local, state and federal level. Susan G. Komen promised her dying sister that she would do everything in her power to cure breast cancer thus the foundation of this organization. We are dedicated to curing breast cancer at every stage – from the causes to the cures, to the pain and anxiety of every moment in between, a cause without borders.
Project Angel Food

Project Angel Food's mission is to nourish the body and spirit of men, women and children affected by HIV/AIDS, cancer, and other life-threatening illnesses. From our kitchen, Project Angel Food staff and volunteers cook and deliver free and nutritious meals prepared with love. We act out of a sense of urgency because hunger and illness do not wait. Our meals, prepared by professional chefs and volunteer assistants, are nutritiously-appropriate, attractive and always made with the freshest ingredients. Our registered dietitians provide clients with individual, nutritional counseling.
There is no charge to clients for these services. JVolunteers, who help in the kitchen and make the deliveries, are a crucial component of our program. While the immediate need we fulfill is the prevention of hunger, these caring individuals also deliver compassion and help reduce the terrible isolation that many people living with serious illnesses often experience. Clients are grouped into 90 geographically-based routes, ranging from Lancaster to Long Beach. Volunteers using their own vehicles deliver from 6 to 10 meals per route. Our central kitchen is located in Hollywood. Meals are also distributed via satellite drop-off points in North Hollywood, Pasadena, Silverlake, Santa Monica, South Central Los Angeles and the Antelope Valley.
Since its inception in 1989, the Project Angel Food Program has prepared and delivered more than 3.4 million meals. Last year, the Project Angel Food Program prepared and delivered 412,446 meals to 1,600 individuals.
John Wayne Cancer Institute

Since 1981, the John Wayne name has been committed by the Wayne Family to leading-edge cancer research and education, in memory of their father who died of stomach cancer in 1979. The Institute, previously known as the John Wayne Cancer Clinic at UCLA, was formed by the Wayne Foundation and headed by eldest son Michael. Over the next decade, Michael Wayne served as Chairman of the Board – a position he held until his death in 2003. Patrick Wayne, Michael's brother, now serves as Chairman of the Board and provides continued determination toward the family's goal of curing this dreaded disease. In 1991, the John Wayne Cancer Institute (JWCI) launched a successful affiliation with Saint John's Health Center and opened in Santa Monica, California. Combined with the exceptional quality of Saint John's medical staff and hospital, a unique cancer institute was created, outstanding in the areas of translational research, and the treatment of solid tumors including surgical oncology, immunotherapy, chemotherapy, and radiation.
Today, the tradition of excellence continues as JWCI spearheads new research advances while training the next generation of surgical oncologists. The Institute conducts multidisciplinary basic, clinical translational research on many complex cancer problems, focusing in particular on melanoma, breast cancer, prostate cancer, colon cancer, and sarcoma.
With renowned researchers and advanced technologies, JWCI has the unique ability to quickly and effectively react, explore, and investigate life-saving cancer treatments. Developed at the Institute, the Sentinel Node Biopsy is one such treatment. Now considered the worldwide standard of care for melanoma and breast cancer, the Sentinel Node Biopsy has revolutionized treatment options by offering a minimally invasive technique to determine the spread of tumor cells.
While there have there have been many advances in scientific knowledge and therapeutic modalities, surgery still remains the most frequently used and single most effective treatment of solid tumors. JWCI's surgical oncology fellowship program was developed to train and educate world-class surgeons who through their research find solutions to currently unsolved cancer problems. Recognized as one of only 16 training programs in the United States approved by the Society of Surgical Oncology, the program has trained over 70 surgical oncologists and remains a leader in surgical oncology education.
St. Jude Children's Research Hospital
St. Jude is unlike any other pediatric treatment and research facility. Discoveries made here have completely changed how the world treats children with cancer and other catastrophic diseases. With research and patient care under one roof, St. Jude is where some of today's most gifted researchers are able to do science more quickly.
St. Jude researchers are published and cited more often in high impact publications than any other private pediatric oncology research institution in America. St. Jude is a place where many doctors send some of their sickest patients and toughest cases. A place where cutting-edge research and revolutionary discoveries happen every day. We've built America's second-largest health-care charity so the science never stops. All patients accepted for treatment at St. Jude are treated without regard to the family's ability to pay.
Beverly Hills Chamber of Commerce

Beverly Hills Chamber of Commerce is the unrivaled authority of business – advocating on its behalf, anticipating trends, advancing knowledge, creating innovative practices that inspire and invigorate, and embodying a professional conscience. The organization has been leading businesses to success since 1923.
The Chamber of Commerce serves the business community through programs and services coordinated through Economic Development, Beverly Hills Conference & Visitors Bureau, Communications, Beverly Hills Global and its Membership Department. The Chamber's Executive Director oversees all functions and operations of the organization, and a Director heads each department. A strong Board of Directors and a Board of Governors support strategies and initiatives. The Board of Directors is led by the organization's President, who serves a 12-month term, assisted by an Executive Committee comprised of Vice Presidents representing the organization's departments and major activities. The Board of Governors is an honorary and advisory body to the Board of Directors comprised of current and active members of the Chamber of Commerce who have been of exceptional service to the Chamber and community at large.
Junior League of Los Angeles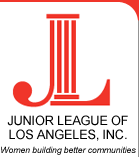 The Junior League of Los Angeles is an organization of women committed to promoting voluntarism, developing the potential of women and to improving the community through the effective action and leadership of trained volunteers. Its purpose is exclusively educational and charitable.
The Junior League of Los Angeles reaches out to women of all races, religions and national origins who demonstrate an interest in and a commitment to voluntarism and to the community. The Junior League of Los Angeles provides training opportunities to develop its volunteers through seminars, community service, leadership roles and mentoring in order to achieve its mission. The focus areas of the Junior League of Los Angeles include: Health and education of women and children, Violence prevention, and Women in leadership.
In His Presence Church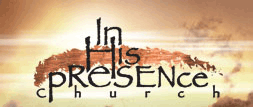 In His Presence Church was established in 1993 by Pastors Mel and Desiree Ayres. It is a non-denominational, Spirit-filled, Bible-believing church. In the past fourteen years, the church has grown to over 2,000 people who gather weekly for services, leadership training, training in the arts, ministry outreaches, and fellowship in our coffee house. Pastors Mel and Desiree were called into full-time ministry while working in the entertainment industry; Pastor Mel as an actor, and Pastor Desiree as one of Hollywood's top stuntwomen.
The church has grown into a tremendously diverse group of people from a variety of cultures, backgrounds and careers. We consist of families, singles and single parents, professional business people and those with five-fold ministry calls. Because of the pastors' professional backgrounds, there are many entertainment industry professionals who love to call In His Presence Church their home.
The first official service for In His Presence Church was held on a Friday night in 1993, at Colby Cole Production Studios in Studio City, California. The Lord told Pastors Mel and Desiree the name of the church was to be "In His Presence," and that His desire was that "people would have a place to come and experience His presence." Since then, many people have said, "You can feel the presence of God the moment you step into the building."
They rapidly outgrew the studio and moved to Moro Landis Dance Studio where they stayed for two years. They obtained their first building, a former bank, in 1995, where, on Easter, the first Sunday morning service was held. Growing attendance demanded their expansion, and, in 1997 they acquired the adjoining bar, turning it into children's ministry space and a coffee house. By 2000, their continued growth required further expansion. Reaching the limits of where they were, they began looking everywhere in the area for a facility to accommodate the people and provide adequate parking. No location surfaced until they found a miracle building in Warner Center, Woodland Hills, with 40,000 sq. ft of space, quadrupling the size of the church in Studio City.
GenArt

Gen Art is the leading arts and entertainment organization dedicated to showcasing emerging fashion designers, filmmakers, musicians and visual artists. Gen Art produces over 100 events annually, ranging from a week-long film festival to massive star-studded fashion shows, live music performances, art exhibitions, multimedia events and much, much more.
James Beard Foundation
To celebrate, preserve, and nurture America's culinary heritage and diversity in order to elevate the appreciation of our culinary excellence. There's something delicious happening every day at the James Beard Foundation. Our diverse programs include workshops, classes, conference, readings, and other educational experiences that help people learn about and engage with food. We offer scholarships to culinary students who need financial support to pursue careers in the food and beverage industry. We invite chefs to participate in events at the James Beard House in New York City and at events abroad to allow people to experience America's dynamic cuisine first hand. We also administer the annual James Beard Foundation Awards, which recognize and honor excellence among chefs, cookbook authors, food journalists, restaurant designers, and others working in the food and beverage industry.
Los Angeles Police Department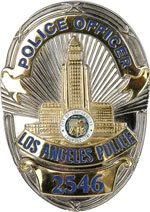 Los Angeles Unified School District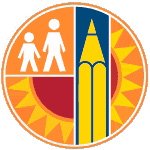 Beverly Hills Country Club
Calabasas Country Club