Can a January Facelift Help Me Look My Best By Valentine's Day?
January 3rd, 2022 | Posted in: Face Lift |
4 Minute Read: 
January is the perfect month to get a facelift if you want to look your best by spring. In a world where timing is everything, planning ahead can help you to kick the year off right with smoother skin and that extra boost of confidence.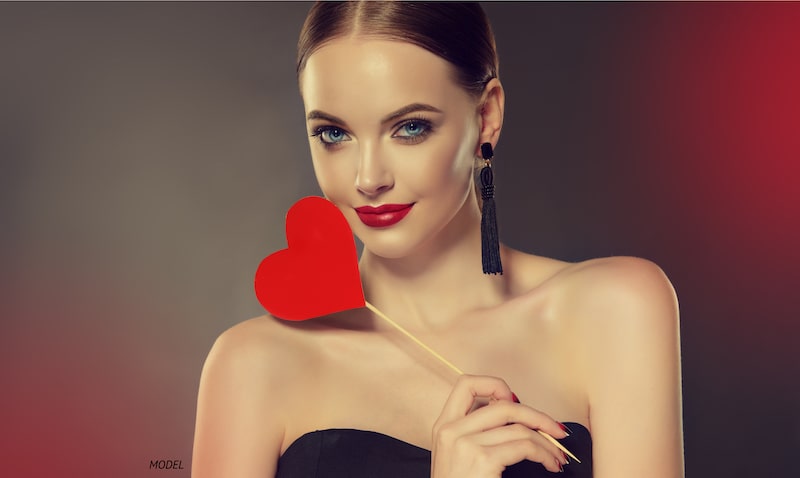 How to Prepare for a Facelift
Preparing carefully for a facelift (rhytidectomy) can help ensure a complete and speedy recovery. 
Part of that prep should be planning the timing of your procedure. January, when holidays and social gatherings are mostly finished, is typically a quiet time for activities that will take you away from home. 
If you are traveling for your procedure, even better. By booking your facelift in January, you'll be able to return home and lie low while you heal.
Once you have your facelift booked, you can start preparing your schedule and recovery space. Most patients require around a week off from work (depending on your type of job) and normal day-to-day activities.
Additionally, you will want to prepare your home for your recovery. Many patients find it helpful to establish a "recovery space" with easy access to anything you might need. This includes healthy snacks, entertainment options, and pain medications. You should also plan to have some extra pillows to keep you upright while relaxing (this helps your facelift recovery).  
What to Expect While Recovering From a Facelift
The recovery period for a facelift can range from two to six weeks, depending on the extent of the surgery and whether complications develop. 
You can reasonably expect to be out and about after three weeks, at which point any swelling and bruising should have subsided and stitches removed. 
There are several ways to increase the chances of a quick and easy recovery, including the following:
Eat Well 
Foods that fight inflammation — such as field berries, fatty fish (such as salmon), and avocados — can help. Don't forget to drink lots of fluids — they can also help your body regroup after trauma.
Get Your Zzz's
Sleep and rest as much as possible. This gives your incisions the best chance of healing.
Follow your surgical team's post-op instructions to the letter. If you're in doubt, always double-check with your surgical team. 
Do I Have Time for a Facelift Before Valentine's Day?
While many patients undergoing a January facelift are likely eager to look their best by Valentine's Day, this may or may not be possible. You should expect to be swollen and sore for a few weeks after your facelift, which may overlap with the holiday depending on when in January you undergo surgery. 
The good news is that you will be well on your way to a more youthful-looking facial appearance.
Interested in Facelift Surgery Before Spring?
If you're in the Los Angeles area and would like to know more about planning a facelift, give the friendly team at Beverly Hills Plastic Surgery a call. 
They can answer any questions and schedule you for a preliminary consultation with our board-certified cosmetic surgeon. Call (310) 888-8087 today or fill out our contact form to get in touch.