Breast Lift
For many women, a youthful, perky bust is a source of confidence in their feminine identity. Unfortunately, time and life experience have a significant impact on the appearance of breast shape and texture. Weight fluctuations, pregnancy, and even the natural aging process all work together to damage the integrity of your breast aesthetic. Since the problem typically derives from skin and breast tissue texture and tightness, no amount of diet or exercise will help remedy sagging breasts. The only option to reclaim a bust that looks as young as you feel is to undergo breast lift surgery.
Schedule a Consultation
Considering Breast Lift?
Breast Shape

Often, the effects of time and life experience warp your breast shape, producing sagging and pendulous contours. Sometimes, these changes affect one breast more than the other, leaving you with noticeably misshapen, mismatched breasts. Breast lift surgery corrects the shape of the breasts to provide you with a breast appearance you are excited to flaunt.

Breast Firmness

This procedure restores your natural breast texture, providing you with the satisfaction of once again having breasts that are voluptuous and more firm to the touch. It achieves this feat by removing excess skin to correct sagging and folding of the breast tissue.

Breast Projection

When sagging occurs, a common condition that women exhibit is a repositioning of their nipples and breast projection. Rather than projecting slightly up or straight out from your body, the nipples and breast tissue begin to point downward. Breast lift surgery repositions the nipples and recenters the breast tissue to create a natural, robust appearance.
Breast Lift Recovery
Immediately After

After the procedure has been completed, you will be required to wear a specialized bra and support bandages that will help to reduce swelling and bruising in the operated area. We provide a recovery protocol, including supplements, vitamins, and anti-bruising medications, that must be followed to promote rapid and effective healing. It is also important to get ample amounts of rest during this time in order to keep the body in top health.

1 Week

During this time, patients should avoid strenuous activity. Most women are able to return to work after the initial 7 days, but every patient's healing will be unique.

2 to 3 Weeks

At this time, most patients are able to resume light physical activity once cleared by Dr. Chiu. Most swelling and bruising should have subsided, which will provide you with an idea of what the final results will entail.

4 to 6 Weeks

At this point, all swelling and bruising will have subsided, and the final results will be apparent.
Patient Testimonials
At Beverly Hills Plastic Surgery Inc., Dr. Chiu can recommend the procedures that will help you achieve the results you want, based on your individual needs.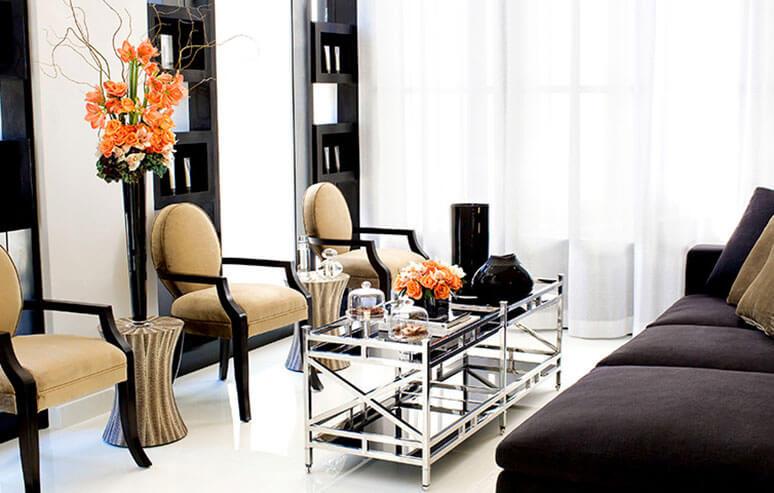 Patricia
I could not be happier about how wonderful my breast implant surgery went! The results are exactly (if not better) than I had hoped for. I was so scared and nervous about the pain, recovery, and how I would look afterwards. I was up and about the very next day without pain. I did not arrive at this decision easily. I struggled with my perception of public judgment and internal conflict. I am also physically active and teach yoga so I wanted a size that made me feel pretty and young yet did not get in the way of my activities. I actually went to see Dr. Chiu twice and also brought my husband with me. Dr. Chiu is patient, a true artist in his work! Together with Dr. Chiu I selected the perfect size that fits my body that looks natural without affecting my activities. I am beyond happy with the results. Dr. Gabriel has wonderful bedside manner, professional, patient, and his office staff is friendly and knowledgeable. I feel sexy, happy, and I am kicking myself for not going through the surgery sooner.
Lisa
Dr. Chiu and his staff are the absolute best! My consultation was done thoroughly and he made sure to answer all my questions and let me know that he was there for me if I needed anything else. Every followup appointment, Dr. Chiu and his staff made me feel at home, I'd highly recommend him to anybody who is interested in pursing a cosmetic procedure!
Previous
Next
Why choose Dr. Chiu?

Dr. Chiu possesses exceptional skill and experience with breast lift surgery and offers a unique approach with customized options. He utilizes his thorough understanding of the aesthetics of the breasts and the female anatomy to develop a custom surgical plan to meet the needs of his patients. Dr. Chiu has performed countless breast lift procedures and has trained other plastic surgeons on the optimal surgical techniques. He is well-regarded by industry experts, colleagues, patients, and international media as among the best plastic surgeons in the world. We invite you to refer to Dr. Chiu's patient testimonials for first-hand accounts of his expertise.
Frequently Asked Questions
How can I prepare for my breast lift procedure?
The best way to prepare for your procedure is to be familiar with your options and have realistic expectations that you would like to achieve through this surgery. It is also best to quit smoking and start a healthy diet and exercise routine in order to produce the best results during recovery.
How long do the results last?
The effects of the surgery are generally permanent; however, weight fluctuations, pregnancy, or other major life experiences can alter your results and put you back at square one. If you are planning to become pregnant or lose a significant amount of weight, it is best to wait on undergoing this operation.
I have overly large breasts and excessive skin sagging from weight loss. What is my best option?
In this instance, a full breast lift is typically recommended, as it provides for the most amount of excised tissue. Each patient's condition is unique, however, so the only way to know for sure is to schedule a consultation.
Does insurance cover a breast lift procedure?
Typically, no, but there are some cases in which a breast lift is medically necessary. Dr. Chiu will go over any of those conditions with you at the time of your consultation to see if you are a candidate.