Breast Augmentation
Many women are dissatisfied with the size and shape of their breasts. Having naturally small or deflated breasts can make it difficult to fit into clothing properly and can be detrimental to a woman's self-esteem. At his luxurious cosmetic surgery practice in Beverly Hills, Dr. Gabriel Chiu has performed thousands of breast augmentations to provide women with the shapely, voluminous breasts they desire. Because he takes the time to facilitate open and clear dialogue with all of his patients, Dr. Chiu understands their specific cosmetic goals and individual anatomy. After devising a surgical plan tailored to those needs, the result is a customized, voluptuous, and natural-looking breast profile.
Schedule a Consultation
Considering Breast Augmentation?
Increased Volume

Many women have naturally small breasts, but lifestyle factors and the natural aging process can contribute to the loss of breast volume as well. Pregnancy, breastfeeding, and weight loss, for example, can result in deflated breasts. However, breast augmentation adds fullness to small or shrunken breasts to improve the balance between them and the rest of the body.

Improved Shape

Breast augmentation can correct contour conditions including tubular breasts and mild sagging. Some patients prefer a natural and subtle approach, while others seek rounder and more dramatic results. A skilled plastic surgeon can help a patient choose the optimal implant profile and shape to create the ideal bustline and cleavage.

Improved Symmetry

Most women have some degree of asymmetry between their breasts, making it difficult to find tops and bras that fit correctly. Patients who opt for breast augmentation can achieve more symmetrical breasts as well as enhance their projection, position, and shape.<

Increased Self-confidence

Studies have shown that women who have undergone breast augmentation experience improved confidence, a more positive outlook on life, increased productivity, and heightened sexual performance. Certain types of clothing also tend to fit better after breast enhancement surgery, resulting in a more attractive overall silhouette.
Breast Augmentation Recovery
Immediately After

A breast band and a compression bra will be placed over the breasts to reduce swelling and bruising. It is vital to get adequate rest during the first few days of recovery, and discomfort can be managed with prescribed medication.

1 week

Most women can return to work and resume their usual routine 4 to 7 days after surgery. However, patients should avoid strenuous activity and exercise during this stage of recovery.

2 to 3 Weeks

Patients can begin to ease back into light physical activity, but they must avoid all chest and upper body exercises.

4 to 6 Weeks

Patients are free to resume all of their regular workout routines, including upper body exercises.
Patient Testimonials
At Beverly Hills Plastic Surgery Inc., Dr. Chiu can recommend the procedures that will help you achieve the results you want, based on your individual needs.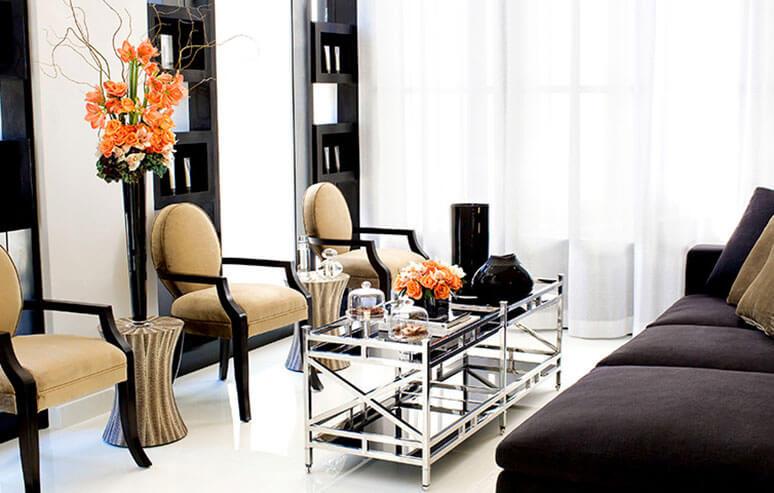 Julianna
Beverly Hills Plastic Surgery Inc. is awesome! I had my breast augmentation done with Dr. Chiu, and just after a week I was driving and felt physically great! I have very natural results; my friends and family love it and told me that my new "friends" can't look any better! I have already referred a bunch of my friends for a consultation session! Dr. Chiu and his wife Christine are very professional and caring, and Susan is very loving and helpful! If you're still hunting around for a plastic surgeon, make a free consultation appointment now with Dr. Chiu!! You will not regret it!!
Aliksandra
Dear Dr. Chiu, You are an amazing, skilled and talented surgeon. Truly, I feel blessed to have been your patient. From my initial consultation up until today, you have been warm, genuine, caring and professional. What I appreciate most is the time you took to guide me through the process of planning my breast augmentation. Each consultation was informative and educational. You always explained exactly what you were going to do and why. It is very obvious to me that you take great pride in your work. Most of all, I am truly amazed at the work you did. My breasts are beautiful. You did a superb job of making my breasts look and feel natural. Sometimes I forget they are implants! Definitely, I would recommend anyone to you, Dr. Chiu. You are the best! Thank you and your surgical team for a job well done!
Previous
Next
Why choose Dr. Chiu?

Dr. Chiu possesses exceptional skill and experience with breast augmentation surgery and offers a unique approach with customized sizing. He utilizes his thorough understanding of the aesthetics of the breasts and the female anatomy to develop a custom, bespoke surgical plan to meet the needs of his patients. Dr. Chiu has performed countless breast enhancement procedures and has trained other plastic surgeons on the optimal surgical techniques. He is well-regarded by industry experts, colleagues, patients, and international media as among the best plastic surgeons in the world. We invite you to refer to Dr. Chiu's patient testimonials for first-hand accounts of his expertise.
Frequently Asked Questions