Morpheus8™ Radiofrequency Microneedling in Beverly Hills
If you are looking for a way to look younger without the need for invasive surgery, look no further. Morpheus8™ combines microneedling with radiofrequency (RF) skin tightening therapy to produce outstanding results without surgery.
Morpheus8™ treatment can provide tighter, more youthful skin by reducing wrinkles, fine lines, fatty deposits, sagging, and discoloration.
What Is Morpheus8™?
Morpheus8™ is a non-surgical cosmetic treatment that uses radiofrequency microneedling. It works by stimulating collagen production throughout your skin while also triggering restorative cell growth. Combining these skin rejuvenation technologies provides superior results compared to either one performed alone.
What Areas Can Morpheus8™ Treat?
Face

Morpheus8™ can treat fine lines and wrinkles that form on your face and around your eyes. It can help tighten sagging skin by stimulating collagen growth and rejuvenating your skin tone.

Neck

Morpheus8™ can address fatty deposits and sagging skin on the neck. RF energy can melt away unwanted fat while restoring the appearance of your chin and upper neck.

Body

The combination of microneedling and RF energy can treat stretch marks, scars, and skin discoloration on the body. It can also melt fat and sculpt the tissues for tighter, more lifted body contours.
What Does Recovery Look Like After Morpheus8™?
Immediately After

Immediately after your microneedling treatment, you may experience swelling and redness in and around the treated area. This can usually be reduced with ice if necessary.

Most patients can return to all daily activities immediately.

1 to 7 Days After

For best results, you should avoid using topical products like sunscreen, makeup, or lotion on the treated areas for two to three days. In addition, avoid direct sunlight and rigorous exercise for three to four days after treatment.

2 to 6 Weeks After

You can resume all exercise and use of topical products within a couple of weeks.

Initial results should start to become visible within two to three weeks. Final results should become visible within six weeks and continue to improve for an additional six weeks after that.
PATIENT TESTIMONIALS
At Beverly Hills Plastic Surgery Inc., Dr. Chiu can recommend the procedures that will help you achieve the results you want, based on your individual needs.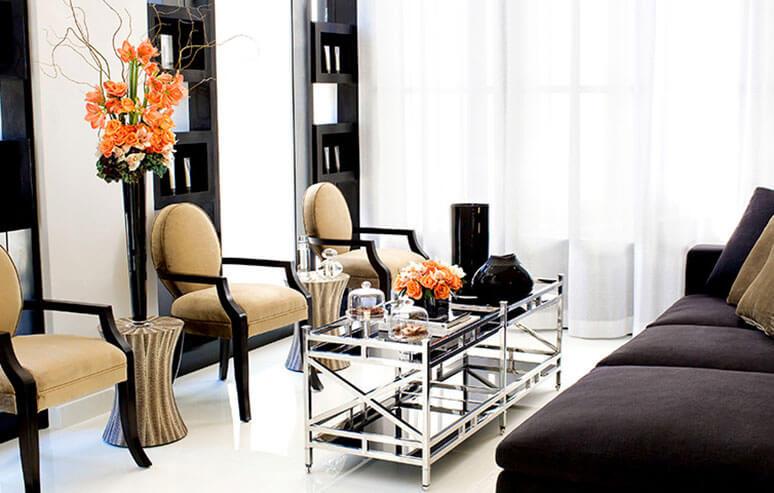 Lisa
Dr. Chiu and his staff are the absolute best! My consultation was done thoroughly and he made sure to answer all my questions and let me know that he was there for me if I needed anything else. Every followup appointment, Dr. Chiu and his staff made me feel at home, I'd highly recommend him to anybody who is interested in pursing a cosmetic procedure!
Christine
I've had three surgeries with Dr. Chiu and the first one was perfect, and they only got better from there! The personal attention received is second to none and makes each patient feel well taken care of. The warm nature of Dr. Chiu, his amazing staff and the nurses at the surgery center help take the edge off any anxieties you may have and they go the extra mile to address any concern you have, no matter how small. It's like you are being taken care of by friends.
Previous
Next
Why Choose Dr. Chiu?

Dr. Chiu has experience in many cosmetic procedures, including minimally invasive skin rejuvenation. He customizes his approach entirely based on the patient's needs. Dr. Chiu is regarded among colleagues, patients, peers, and international media as one of the best plastic surgeons in the world. He can help you regain a youthful glow with the strategic use of Morpheus8™.
Frequently Asked Questions About Morpheus8™
How much is Morpheus8™ in Beverly Hills?
The cost of Morpheus8™ treatment will vary depending on the size of the area you want to be treated and the degree of correction you desire.
We will provide you with a personalized quote during your consultation to ensure you understand the price of Morpheus8™ treatment.
Is Morpheus8™ safe?
Morpheus8™ is very safe. The risks associated with microneedling and RF skin tightening procedures are low, generally minor, and easily treatable. Most patients are extremely happy with the results of their treatment and do not experience any significant side effects.
Does RF therapy with microneedling hurt?
Patients may experience a minor prickling or hot sensation during treatment if the topical anesthetic wears off. Minor discomfort may occur following treatment, but this is usually temporary and easily treated.
Am I a good candidate for Morpheus8™ treatments in Beverly Hills?
Anyone who wants to improve their skin tone or appearance is a potential candidate for a radiofrequency and microneedling treatment. Skin rejuvenation treatments are ideal for patients who desire mild to moderate correction within a month or two. This procedure, unlike laser treatments, can treat all skin types.
How long do Morpheus8™ results last?
Morpheus8™ results can last for six to 12 months following treatment.
Can I combine Morpheus8™ with other procedures?
Yes. Morpheus8™ can be combined with other minimally invasive skin tightening treatments to create a more aesthetically pleasing appearance.
Some treatments Dr. Chiu offers include:
How often should I get follow-up treatments?
Dr. Chiu usually recommends getting maintenance treatments every two to three months depending on your specific skin tone and aesthetic goals.
Some patients may only need follow-up treatments every six months if they are satisfied with their results.