Breast Reconstruction
Breast reconstruction is a cosmetic surgery that enhances the shape of one or both breasts. Women who wish to restore femininity to their figure after it might have been compromised due to a mastectomy, injury, or congenital condition may consider this procedure. In many cases, breast reconstruction is performed immediately after mastectomy, but it is important to consult with a plastic surgeon to determine the best plan of action for your body. Dr. Chiu and his knowledgeable team can help patients achieve more aesthetically pleasing breasts using the most modern and successful reconstruction techniques.
Schedule a Consultation
Considering Breast Reconstruction Surgery?
An Improved Breast Aesthetic

Women who are unhappy with how their breasts look because of mastectomy, trauma, or a congenital condition can improve the appearance of their bust with breast reconstruction. Dr. Chiu's goal with breast reconstruction surgery is to create a beautiful and natural-looking breast aesthetic.

Boosted Self-Esteem

Breast reconstruction is designed to produce a natural, symmetrical upper body appearance while maintaining body proportions. However, the primary objective of this procedure is to help patients feel more confident about their body after losing one or both breasts to mastectomy or other experiences that have affected the appearance of the breasts.

Restored Femininity

Breast reconstruction surgery can be a life-changing experience. Women who have had a mastectomy and survived breast cancer can restore their feminine figure. Patients who struggle with the appearance of their breasts as a result of injury or a genetic condition can also achieve the look they have always desired.
Breast Reconstruction Recovery
Immediately After

After surgery, patients may be advised to wear a supportive surgical bra to aid the recovery process. This garment can also minimize postoperative side effects, such as bruising or discomfort. It is essential to get plenty of rest and follow our recovery protocol to promote healing during this initial stage of recovery.

1 Week

Most physical activities will still be limited at this time, but some patients can resume working if they feel well enough to.

2 to 3 Weeks

If cleared by Dr. Chiu, patients can return to light activities. There should be noticeably less bruising and swelling, but some side effects persist for several months as the breasts adjust

4 to 6 Weeks

Patients who are not undergoing a subsequent procedure for their breast reconstruction journey can enjoy their results at this point in their recovery. The breasts will continue to adjust over the next few months.
Patient Testimonials
At Beverly Hills Plastic Surgery Inc., Dr. Chiu can recommend the procedures that will help you achieve the results you want, based on your individual needs.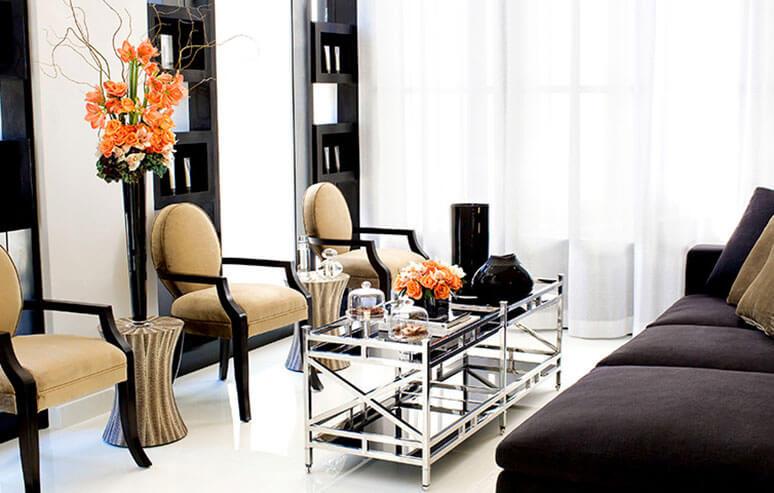 Massie
Dr. Chiu & Staff –
I feel so blessed to have you as my surgeon!  The entire experience has been phenomenal!  Almost 4 weeks post-op and I am thrilled with my results, I have and will continue to recommend you to friends and family!  Best doctor in LA, or anywhere, for the most beautiful and natural results!  Wishing you and your practice many more years of success!
GiNiele
My experience at Beverly Hills Plastic Surgery has been amazing!  Everyone has been so nice & attentive & Dr. Chiu did a wonderful job!  BHPS was there for me throughout the entire surgical process, from pre-op to post-op & answered any questions I had.  I would definitely recommend BHPS to anyone considering getting any surgical work done!  Thank you BHPS!
Previous
Next
Why choose Dr. Chiu?

Dr. Chiu is an exceptional surgeon with the surgical expertise and extensive knowledge of the female anatomy to deliver beautiful breast reconstruction results. With his thorough understanding of plastic surgery aesthetics and innovative techniques, he takes a unique approach to each breast reconstruction procedure that considers all the patient's concerns. Regarded in the industry among colleagues, patients, peers, and international media as one of the best plastic surgeons in the world, Dr. Chiu can provide you with the results you desire.
Frequently Asked Questions
Am I a candidate for breast reconstruction surgery?
Most women who have undergone some form of breast cancer surgery are candidates for breast reconstruction. Other patients may consider this procedure if they have experienced a lifelong desire for a naturally feminine look for their body type which was not achieved after puberty. Candidacy for breast reconstruction will depend on the patient's:
Current health and medical history
Stage of cancer and ongoing treatments
Current height-to-weight ratio
Cosmetic expectations for surgery
How long do breast reconstruction results last?
Breast reconstruction is designed to deliver long-lasting results as long as you maintain a healthy lifestyle. The body does continue to age and is susceptible to physical changes that stem from weight fluctuations, pregnancy, and other factors.
Will I have to stay at the hospital overnight after breast reconstruction?
Depending on the type of breast reconstruction surgery performed, most patients can expect to stay overnight at the hospital for observation.
Does insurance cover a breast reconstruction procedure?
Insurance coverage may be available for breast reconstruction surgery depending on your policy plan. Many factors determine your eligibility. Please speak with one of our office staff members for details.