Natural Breast Augmentation
Each year, thousands of women contemplate the idea of undergoing breast augmentation surgery to improve the appearance and firmness of their breasts. However, not everyone is so thrilled about going under the knife and placing foreign objects in their body for an extended period. Natural breast augmentation is a safe procedure that increases the size and volume of a patient's breasts using their own body fat. In addition to losing the excess fat from the targeted area of the body, advantages of natural breast augmentation include minimal incisions, reduced scarring, and a reduced recovery period. This procedure removes unwanted fat and uses it to sculpt and contour the breasts safely for an overall pleasing, sculpted figure.
Schedule a Consultation
What Natural Breast Augmentation Can Achieve
Youthful Breasts

As the body ages, women often lose volume in their breasts, particularly after giving birth. Significant weight fluctuations and aging can also contribute to a deflated breast aesthetic. Since breast tissue is composed mainly of fat, the procedure takes the body's fat and transfers it back to the places you want it to be. The fatty tissue that grafts successfully becomes a permanent and natural part of the breasts.

Natural Augmentation

With the help of a highly-skilled plastic surgeon, Beverly Hills patients can augment their appearance naturally without having to use silicone or saline breast implants. That way, patients can comfortably return to their lives with peace of mind and not worry about the risks or side effects associated with breast implants, such as implant rupture, capsular contracture, visible rippling, or implant malpositioning.

Body Contouring

Some patients possess excessive amounts of fat that are unresponsive to diet and exercise. This can occur as a result of aging, pregnancy, or genetics. Fortunately, because natural breast augmentation involves removing excess fat from donor sites and injecting it into the breasts, patients who opt for this procedure can enjoy the additional benefit of body contouring. This approach results in an enhanced and attractive overall silhouette.
Natural Breast Augmentation Recovery
Immediately After

Some minor discomfort, bruising, and swelling can be expected in the earliest stages of recovery. Dr. Chiu will provide you with a thorough recovery guide and supplements to aid the healing process and minimize side effects. Patients are advised to get plenty of rest during this time.

1 week

There may be residual swelling and bruising in the breasts and areas where liposuction was performed. Some patients may feel well enough to return to work at this point in their recovery, but strenuous activities must be avoided.

2 to 3 Weeks

If cleared by Dr. Chiu, patients can engage in light physical activities.

4 to 6 Weeks

Most of the side effects should subside by this time, and all activities, including exercise, may be resumed.
Patient Testimonials
At Beverly Hills Plastic Surgery Inc., Dr. Chiu can recommend the procedures that will help you achieve the results you want, based on your individual needs.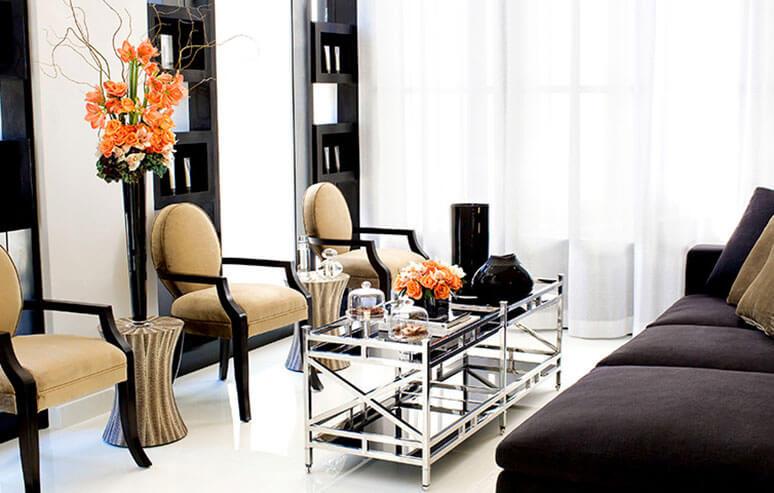 Lisa
Dr. Chiu and his staff are the absolute best! My consultation was done thoroughly and he made sure to answer all my questions and let me know that he was there for me if I needed anything else. Every followup appointment, Dr. Chiu and his staff made me feel at home, I'd highly recommend him to anybody who is interested in pursing a cosmetic procedure!
Patricia
I could not be happier about how wonderful my breast implant surgery went! The results are exactly (if not better) than I had hoped for. I was so scared and nervous about the pain, recovery, and how I would look afterwards. I was up and about the very next day without pain. I did not arrive at this decision easily. I struggled with my perception of public judgment and internal conflict. I am also physically active and teach yoga so I wanted a size that made me feel pretty and young yet did not get in the way of my activities. I actually went to see Dr. Chiu twice and also brought my husband with me. Dr. Chiu is patient, a true artist in his work! Together with Dr. Chiu I selected the perfect size that fits my body that looks natural without affecting my activities. I am beyond happy with the results. Dr. Gabriel has wonderful bedside manner, professional, patient, and his office staff is friendly and knowledgeable. I feel sexy, happy, and I am kicking myself for not going through the surgery sooner.
Previous
Next
Why choose Dr. Chiu?

Dr. Chiu is an exceptional surgeon with an exhaustive amount of experience in a range of breast procedures. With his thorough understanding of plastic surgery aesthetics and the female anatomy, he makes sure to take a unique approach to each surgery depending on the needs of the patient. Regarded in the industry among colleagues, patients, peers, and international media as one of the best plastic surgeons in the world, Dr. Chiu can provide you with the results you are looking for.
Frequently Asked Questions
Am I a candidate for natural breast augmentation?
Ideally, candidates for the natural breast augmentation procedure include women who:
Want larger and fuller breasts without breast implants.
Possess substantial donor fat in the thighs, abdomen, back, buttocks, or arms.
Have embarrassing asymmetry in the breasts.
Desire breast reconstruction after breast cancer treatment or lumpectomy.
Wish to address breast implant-related issues, such as wrinkling or rippling.
Can I undergo natural breast augmentation if I have breast implants?
Dr. Chiu can also perform fat transfer for patients who already possess breast implants to achieve a more natural appearance, to soften the physical touch of the breasts, or to smooth out rippling. Fat transfer can also enhance the appearance of cleavage, which is not possible with breast implants. Dr. Chiu knows that breast implants are not designed to last forever, so if a patient wishes to remove their breast implants, they have the option to have natural breast augmentation performed.
What results can I expect after my natural breast augmentation procedure?
The results of liposuction from the targeted areas are long lasting. Since liposuction contours the desired region by removing excess fatty tissue, the new figure is permanent for those who do not allow their weight to fluctuate. After the natural breast augmentation, patients see the improvements in their breasts over the next few weeks as the swelling goes down and the implanted fatty tissues gradually fuse with the existing breast tissue. You can expect to see improvement in breast size and volume as long as bodyweight remains stable. Since Dr. Chiu is dedicated to providing long-term success for his patients, he will work closely to appoint a customized plan to help ensure your new feminine look remains beautiful and permanent.
How long will my natural breast augmentation procedure take?
A natural breast augmentation procedure is a minimally invasive body contouring technique. The surgery may require more time than a traditional breast augmentation since it involves liposuction and careful placement of fatty tissue, which could last up to four hours depending on the extent of removing the required volume of fat.