Post-Gastric Bypass Body Sculpting
Gastric bypass surgery is a bariatric procedure designed to help patients lose a significant amount of weight. The massive weight loss that follows gastric bypass surgery often results in folds of loose skin and stubborn fat deposits that can distort body contours. Post-gastric bypass body sculpting includes several procedures that can address the displeasing cosmetic effects of weight loss surgery, revealing a more toned and attractive figure. Dr. Chiu routinely performs body sculpting procedures to remove excess fat and hanging skin, helping his patients achieve a smoother and shapelier silhouette. Depending on your needs, overall health, and preferences, these procedures can be performed during one appointment or in stages.
Schedule a Consultation
Considering Post-Gastric Bypass Body Sculpting?
Sculpted Silhouette

Patients who have fully recovered from gastric bypass surgery and reached their goal weight can benefit from post-gastric bypass body sculpting. By combining body contouring procedures that target specific problem areas, patients can achieve a smoother, more natural silhouette and refined body contours.

Customized Results

Dr. Chiu possesses the skill and artistic vision to help patients obtain results that complement their incredible weight loss achievements. Because every patient's body responds differently to bariatric surgery, post-gastric bypass body sculpting is entirely customizable to their unique anatomical and cosmetic needs.

Enhanced Self-confidence

While massive weight loss is an admirable accomplishment, many gastric bypass patients struggle with the appearance of loose, sagging skin and fat. Those who choose to undergo post-gastric bypass body sculpting can free themselves from the burden of excess tissue and experience a boost in their self-confidence.
Post-Gastric BypassBody Sculpting Recovery
Immediately After

Compression garments or elastic bandages will be applied to the treatment areas to minimize swelling. Temporary drains or absorbent pads will help drain fluids during the initial stage of recovery. Patients can expect some pain, bruising, and swelling. Specific instructions will be provided ahead of time detailing aftercare and pain management directions as well as physical limitations.

7 to 10 Days

Side effects should begin to subside as long as aftercare directions are carefully followed. Depending on the extent of correction, some patients feel well enough to return to work during this period, but some may need to remain at home for longer.

2 to 3 Weeks

Most patients go back to work and resume their usual routine during this period. However, strenuous activities must still be avoided until cleared by Dr. Chiu.

1 Month and Beyond

Patients can slowly reintroduce more strenuous activities and exercises, as long as they do not cause any discomfort. Continuing to follow Dr. Chiu's recommendations can ensure that recovery goes as smoothly as possible.
Patient Testimonials
At Beverly Hills Plastic Surgery Inc., Dr. Chiu can recommend the procedures that will help you achieve the results you want, based on your individual needs.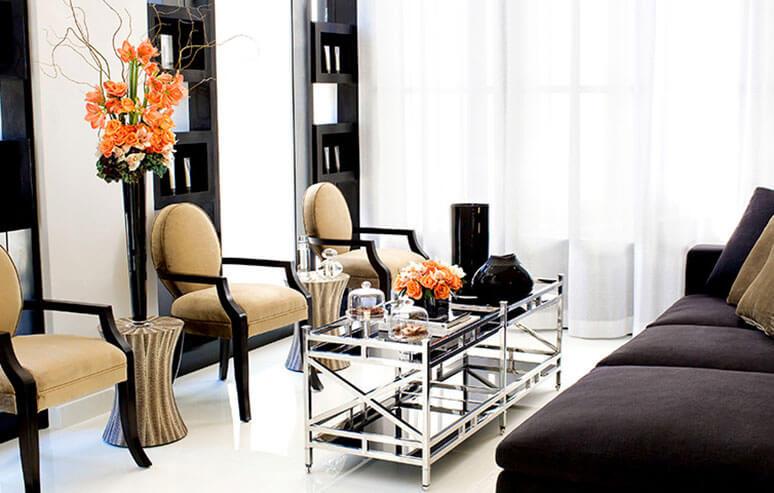 Aliksandra
Dear Dr. Chiu, You are an amazing, skilled and talented surgeon. Truly, I feel blessed to have been your patient. From my initial consultation up until today, you have been warm, genuine, caring and professional. What I appreciate most is the time you took to guide me through the process of planning my breast augmentation. Each consultation was informative and educational. You always explained exactly what you were going to do and why. It is very obvious to me that you take great pride in your work. Most of all, I am truly amazed at the work you did. My breasts are beautiful. You did a superb job of making my breasts look and feel natural. Sometimes I forget they are implants! Definitely, I would recommend anyone to you, Dr. Chiu. You are the best! Thank you and your surgical team for a job well done!
Liz
Dear Dr. Chiu and Team,
I cannot thank you enough for you consistently amazing approach to treating me not only like a patient you care about, but also a "family member!"  From my first phone call to my last follow-up visit, the care, conscientiousness, and patience you and your staff have given is truly one-of-kind.  I came here unhappy with the results from a previous surgery performed by another doctor and you not only made me feel comfortable with new decisions about my surgery, but helped me gain a new confidence I never knew possible.  Each visit has been a reminder of how you care for your patients and I am forever grateful for that!  By far my favorite doctor + staff!  Thank you for being an exceptional surgeon + caretaker, and a huge thanks to your team for being flexible with my ever-changing mind pre-surgery.  I am so thrilled with my results and will surely be back in the future.  Thank you!
Previous
Next
Why choose Dr. Chiu?

Dr. Chiu is extensively trained and experienced with body sculpting procedures, and he applies his exceptional understanding of body aesthetics and anatomy to develop customized surgical plans that address the individual needs of his patients. He is credited as one of the best plastic surgeons worldwide by industry experts, colleagues, patients, and international media. We encourage you to refer to Dr. Chiu's patient testimonials to read first-hand reflections of his surgical proficiency.
Frequently Asked Questions