Rhinoplasty
Rhinoplasty, also known as "nose reshaping" or a "nose job," can improve the appearance and function of the nose. This procedure can correct a range of aesthetic concerns, including a drooping nasal tip, a prominent bridge hump, oversized nostrils, or displeasing results from a previous surgery. Patients who suffer from breathing problems as a result of structural irregularities within the nose can also benefit from nose surgery. Dr. Gabriel Chiu is a Beverly Hills plastic surgeon who performs various rhinoplasty techniques to provide patients with refined facial harmony. By developing a surgical approach that reflects your unique concerns, Dr. Chiu can deliver attractive results tailored to your anatomy.
Schedule a Consultation
Benefits of Rhinoplasty
Improve Facial Proportions

Whether you feel your nose is too large, wide, asymmetrical, or unattractive, rhinoplasty can improve its appearance. This procedure enhances the contours of the nose to make it more proportionate with the other facial features, producing a harmonious and attractive aesthetic. Having a balanced facial appearance can boost your confidence and improve your overall quality of life.

Restore Functionality

Rhinoplasty can allow for normal, easier breathing by correcting airway obstructions within the nose, such as a deviated septum or enlarged turbinates. This procedure can alleviate congestion and other breathing issues related to a compromised nasal passageway, providing you with improved daily comfort.

Correct Displeasing Results

Some patients who underwent a previous nose surgery may be displeased with the outcome. While selecting a highly skilled and experienced surgeon is likely to deliver quality results, some aspects of the healing process are unpredictable. Dr. Chiu offers revision rhinoplasty to correct unsatisfactory results from a prior nose procedure.
Recovery for Rhinoplasty
Immediately After

Surgical splints and dressings may be applied to support and protect the nose. Pain medication will be prescribed to ease any postoperative discomfort. Patients will also begin our recovery protocol, which includes supplements, vitamins, and anti-bruising medications.

1 Week

Surgical splint will be removed, and side effects will start to resolve. Most patients can return to work and light physical activity at this stage of recovery.

2 Weeks

Bruising and swelling will subside considerably. Dr. Chiu may recommend massages to aid in the healing process. Strenuous exercises and heavy lifting must be avoided.

4 Weeks

Results will be more apparent, and patients can resume their normal activities once cleared by Dr. Chiu. To ensure optimal results, patients must refrain from blowing their noses until Dr. Chiu permits it.
Patient Testimonials
At Beverly Hills Plastic Surgery Inc., Dr. Chiu can recommend the procedures that will help you achieve the results you want, based on your individual needs.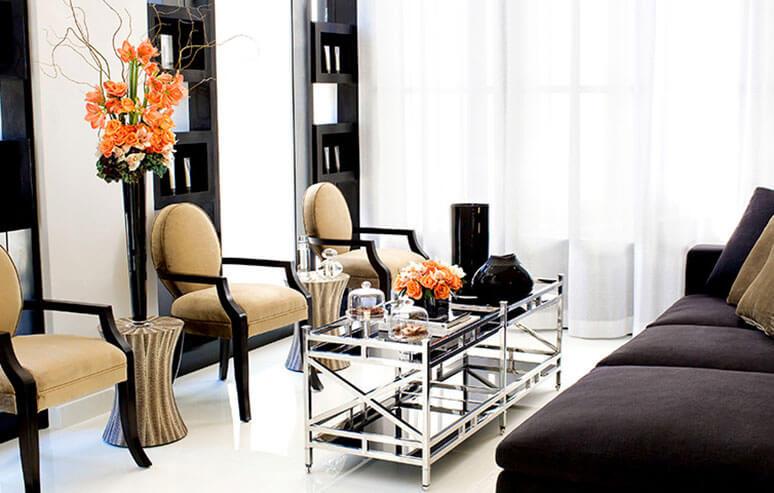 Liz
I cannot thank you enough for your consistently amazing approach to treating me not only like a patient you care about, but also a "family member!"  From my first phone call to my last follow-up visit, the care, conscientiousness, and patience you and your staff have given is truly one-of-kind.  I came here unhappy with the results from a previous surgery performed by another doctor and you not only made me feel comfortable with new decisions about my surgery, but helped me gain a new confidence I never knew possible.  Each visit has been a reminder of how you care for your patients and I am forever grateful for that!  By far my favorite doctor and staff!  Thank you for being an exceptional surgeon and caretaker and a huge thanks to your team for being flexible with my ever-changing mind pre-surgery.  I am so thrilled with my results and will surely be back in the future.  Thank you!
Christine
I've had three surgeries with Dr. Chiu and the first one was perfect, and they only got better from there!  The personal attention received is second to none and makes each patient feel well taken care of.  The warm nature of Dr. Chiu,  his amazing staff and the nurses at the surgery center help take the edge off any anxieties you may have and they go the extra mile to address any concern you have, no matter how small.  It's like you are being taken care of by friends.
Previous
Next
Why choose Dr. Chiu?

Choosing a surgeon with extensive proficiency in the field and multifaceted training is crucial to having a pleasant and rewarding surgical experience. As one of the leaders in the field of plastic surgery, Dr. Chiu approaches each rhinoplasty procedure with artistic precision and compassionate care, ensuring that patients achieve superior cosmetic results.
Frequently Asked Questions