I Want Dermal Fillers. How Should I Choose Between Restylane® and JUVÉDERM®?
February 14th, 2022 | Posted in: Injectables |
3 Minute Read: 
So, you've decided that you want to plump your facial contours and minimize the appearance of wrinkles and fine lines using dermal fillers. 
This is a great first step! 
But it is only the first step. The next one is to decide which dermal filler is right for you. A simple Google search will yield millions of results, which can prove more confusing than informative. 
Two of the most common and effective dermal fillers on the market are Restylane® and JUVÉDERM®. And this is where things get a little tricky since, on paper, both of these dermal fillers seem to do the exact same thing: help fill blemishes on the face (like wrinkles, nasolabial folds, smile lines, and volume loss). That is why knowing the subtle differences between these injectable treatments is vital to a successful outcome for you.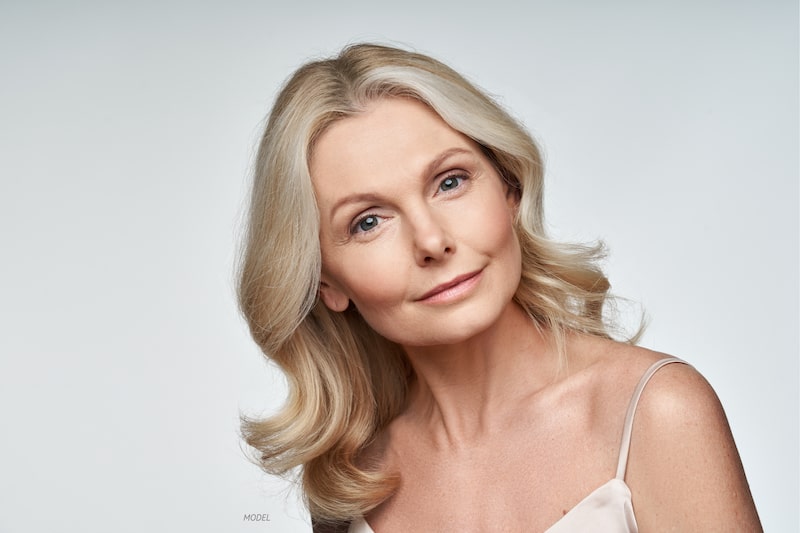 Dermal Fillers: Restylane® vs. JUVÉDERM®
Dermal fillers are injectable cosmetic treatments that help your face become fuller, smoother, tighter, and healthier. These two fillers, composed of hyaluronic acid, are injected directly beneath the skin of the troublesome areas to restore and revitalize. 
These treatments are some of the most popular in the aesthetics industry. In fact, in 2019 and 2020 combined, almost 5,500,000 hyaluronic acid treatments were performed. And of these treatments, many of them were either Restylane® or JUVÉDERM®. 
RESTYLANE®
A Restylane® filler is made of hyaluronic acid and is injected directly into the facial tissues to help alleviate wrinkles and counteract volume loss. 
This FDA-approved dermal filler is a bit more granular in composition than other fillers (including JUVÉDERM®). Because of this grainy composition, Restylane® works best when applied to a more singular, local area. It will increase volume in this area to smooth out the skin and give clear results; however, because of the composition of this dermal filler, manual smoothening may be needed after the injection to make sure that there are no lumps created in the skin. 
JUVÉDERM®
A JUVÉDERM filler, similar to Restylane®, corrects wrinkles and volume loss brought on by age or lifestyle. It, too, is FDA approved to correct issues like fine lines and wrinkles on the face. 
However, one of the important traits of JUVÉDERM® is its smooth composition, which allows it to spread out over a large treatment area. This spreading helps to give a natural and consistent appearance. However, due to the fact that this hyaluronic acid dermal filler spreads, it is sometimes challenging to predict the specific results to a concentrated area (like Restylane® does).
Which Dermal Filler Is Right for Me, Then?
The choice between Restylane® and JUVÉDERM® depends on the specific correction you are looking for. For optimal results, you want to make sure that you pick the right one for you and your skin issues. Because of this, at Beverly Hills Cosmetic Surgery, Inc., we make it our mission to help you choose the right treatment for you. 
However, to give you a clearer idea, think of it this way: If you are struggling with a specific and concentrated issue with your facial skin, then Restylane® is probably the treatment you are looking for. And if you want a broader, more evenly spread correction to the lines and wrinkles on your face (a larger treatment area), then JUVÉDERM® would be your best bet. 
With either dermal filler, you can rest easy knowing that you will have noticeable and dynamic results that will make you look and feel younger than you have in years. The question just comes down to which one will best help you.
Interested in Restylane® or JUVÉDERM?
If you want to learn more about which dermal filler is right for you, contact Beverly Hills Plastic Surgery by calling our office at (310) 888-8087 or by filling out our online contact form here.