Are Breast Reduction Pills Safe?
October 14th, 2021 | Posted in: Breast Reduction |
3 Minute Read: 
Many women, and some men, are eager to reduce the size of their breasts to better their aesthetic physique and comfort levels. Some individuals are concerned with the appearance of large breasts or want a reduction to help with weight loss. Or breast reduction may be part of the gender transitioning process. 
Large breasts may also cause health issues, such as back, shoulder, or neck pain, a low center of gravity, skeletal deformities, and breathing problems.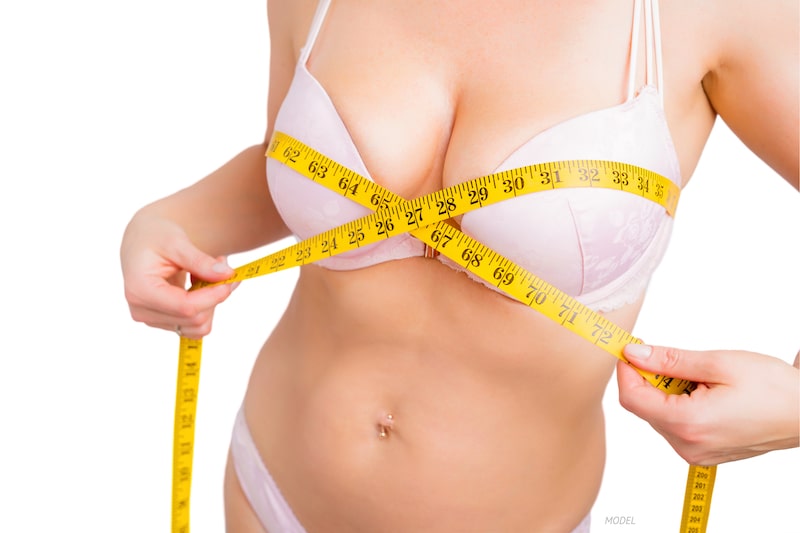 Do Breast Reduction Pills Work?
Breast reduction surgery may seem like an intimidating option. It is, after all, invasive surgery. Therefore, some women and men seek out alternative treatments. And one alternative option heavily promoted online is breast reduction pills.
A pill promising to reduce breast size cheaply and safely can be very appealing. Many of these pills also promise to increase firmness as a bonus. However, there are no FDA-approved breast reduction pills. 
Pills advertised for breast reduction are frequently sold online and fall into supplement categories. They often contain diuretics, caffeine, and an assortment of additional stimulants, similar to diet pills.
Many breast reduction pills call themselves 'targeted fat burners' and claim to burn fat in the chest area. However, a diet pill can't target fat on any specific part of the body. Most breast reduction pills don't even provide a recommended timeframe for how long people should take the supplements. 
They don't outline clear expected results either.
Can Breast Reduction Pills Harm You?
Common ingredients, such as chromium picolinate, can cause itching, skin irritation, and diarrhea at high doses. They can also be dangerous for women with certain types of breast cancer, a history of blood clots, and other health issues related to estrogen sensitivity.
Although chromium picolinate is well known in body conditioning communities, clinical research studies have found that it isn't effective for weight loss. Chromium is considered safe at low doses for short-term use (six months or less). There is no research showing the supplement is safe for longer periods.
Another common ingredient is theobromine cacao, which may cause sweating, trembling, and headaches at high doses. No peer-reviewed clinical studies have found any health benefits of theobromine or any effect on breast size.
Buying supplements online is always risky for anyone that ventures away from FDA-approved products. A global market and variations in regulations and supervision in different countries let sellers offer supplements that may not contain stated ingredients, much less live up to their claimed benefits.
How Can I Safely Reduce Breast Size?
Breast reduction surgery, also known as reduction mammaplasty, is currently the only medically accepted method of reducing breast size. It's available for men and women and may help relieve discomfort related to large breasts.
Female breast reduction surgery safely removes excess breast tissue, fat, and skin, restoring the breasts to a smaller, more manageable, and youthful look. Male breast reduction — also known as gynecomastia surgery — uses a combination of surgical excision and liposuction to reduce the excess in the male chest that contributes to the look of a breast.
Want to See How Breast Reduction Has Helped Our Patients?
If you are curious about your potential breast reduction results, visit our breast reduction before and after gallery to see Dr. Chiu's previous patients.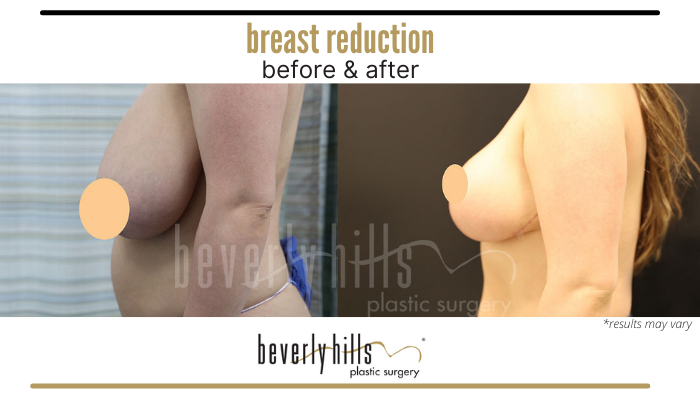 Interested in Breast Reduction?
Contact the office of Dr. Chiu at Beverly Hills Plastic Surgery online or call (310) 888-8087 to discuss your breast reduction options.