Getting Rid of Stretch Marks with a Tummy Tuck
December 19th, 2017 | Posted in: Body Contouring, Body Sculpting, Tummy Tuck | Tags: Dr. Gabriel Chiu, stretch marks, Tummy Tuck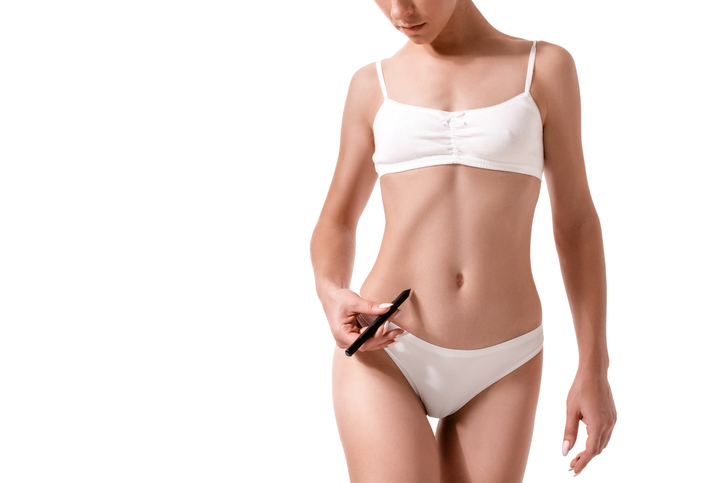 Whether it is from weight fluctuation, pregnancy, or other lifestyle changes, it can be difficult to deal with stretch marks in the abdominal area. Since stretch marks reach down to deeper layers of skin, they are difficult to get rid of and may be bothersome or unsightly. Fortunately, a tummy tuck in Beverly Hills has the ability to tighten your abdominal area and help remedy stretch marks.
For more information about cosmetic surgery in Beverly Hills, consult with Dr. Chiu today to discuss any questions or concerns you may have about starting your journey to a body you love.
What Causes Stretch Marks?
Stretch marks are a result of skin stretching and an increase of cortisone in your system. Cortisone is a hormone naturally produced by your adrenal glands. However, having too much of this hormone can make your skin lose its elasticity. These conditions might cause the dermis to stretch beyond its capacity. The fibers in the dermis break, impeding collagen production and leaving visible scars. Stretch marks are a very common form of skin scarring. While some stretch marks disappear on their own, in some cases they will require removal treatment. Some of the places where stretch marks occur include the abdomen, breasts, hips, buttocks, and thighs. Stretch marks are common in these circumstances:
● Many women experience stretch marks during pregnancy as the skin stretches to make room for the developing baby. This continual tugging and stretching can cause stretch marks.
● Stretch marks sometimes appear when you rapidly gain or lose weight.
● Teenagers may also notice stretch marks after a sudden growth spurt.
● Having a family history of stretch marks.
● Females are more prone to stretch marks in general.
What is a Tummy Tuck?
Tummy tuck surgery, also known as "abdominoplasty," improves the contours of the abdomen by removing excess skin and fat to tighten the abdominal muscles. The midsection is one of the most difficult areas to target with diet and exercise alone, and this procedure gives patients the confidence and comfort that comes with a flatter and more attractive abdominal appearance. With a tummy tuck procedure, you can remove stretch marks on the lower abdomen and gain a boost in confidence.
Stretch Mark Removal
Stretch marks are an annoyance that the majority of women, and even some men, know all too well. Stretch marks on the lower abdomen can be removed if they are located on the excess skin that is trimmed away, giving you beautiful, healthy-looking skin that you can feel confident about.
A surgical stretch mark removal is the most reliable option to completely get rid of stretch marks: lasers and topical options may only fade or lessen them. Currently, the only area of the body where stretch marks may be surgically removed is the stomach area. Known as an abdominoplasty, or more commonly as a "tummy tuck," this procedure tightens the abdominal muscles, and removes any excess skin in the mid or lower abdominal region. The excess skin will be discarded along with the stretch marks. Candidates for a tummy tuck are limited to patients in good health, who do not smoke, and have an excessive amount of skin around the stomach.
Tummy TUck in Beverly Hills
When undergoing surgery, you should always choose a surgeon whom you can trust and with whom you can have candid, comprehensive and open communications. Dr. Chiu provides a relaxed environment for patients and ensures that your consultation is a comfortable, enjoyable experience in which you feel confident expressing concerns and asking any and all questions regarding your procedure(s). Dr. Chiu takes the time to thoroughly understand your goals and objectives, so he can help you achieve the aesthetic results you desire. If you are considering a tummy tuck in Beverly Hills, please contact us here today to schedule a consultation.