It's Time to Get Thinner Legs for Summer
July 20th, 2018 | Posted in: Brazilian Butt Lift, CoolSculpting, Liposuction, Plastic Surgery | Tags: Brazilian Butt Lift, coolsculpting, legs, lipo, liposuction, thigh lift, thinner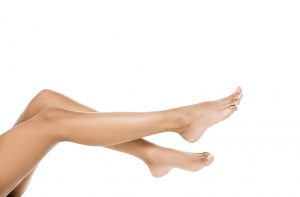 In general, surgery to improve the appearance of the legs is most effective in the upper portion of the legs and becomes less effective further down towards the ankle. However, doctors and researchers are hard at work on developing new treatments for the lower leg every year, and you have the option of trying some of them already.
To learn more about plastic surgery in California and the cosmetic options available to you, connect with Dr. Chiu at Beverly Hills Plastic Surgery today.
Liposuction
Liposuction is currently the most popular surgical cosmetic procedure in the United States. It involves removal of local fat deposits beneath the skin through small incisions with the assistance of a powerful vacuum. Liposuction of the inner and outer thigh, buttocks and around the knees can improve the appearance of "thick" legs. Not everyone is the best candidate for liposuction – people who have lost significant amounts of weight may have very loose skin on their thighs, which require a thigh lift.
Thigh Lift
A thigh lift improves the appearance of heavy or sagging thighs by reducing excess skin and fat. It smooths and tightens the skin, and makes your thighs better proportioned to the rest of your body.
Brazilian Butt Lift
In the Brazilian Butt Lift procedure, the surgeon uses your own fat – which has been extracted through liposuction – and uses it to shape and fill out your buttocks. In the cosmetic surgery world, this is considered a win-win situation, because patients come away with more slender body contours as well as an enhanced behind. For patients who are considering butt implants but are worried about the associated dangers, this is a great alternative.
Coolsculpting
CoolSculpting is a relatively new procedure which was invented by researchers at Harvard Medical School and patented by Zeltiq. It is FDA approved for removal of body fat. It has been touted as "revolutionary because it permanently kills fat cells without the need for surgery or downtime." CoolSculpting involves "pain free" treatment plates being placed on the treatment area, then lowering the temperature to freeze fat cells before any other body tissue is harmed. The new applicator, invented in 2014, now makes it easier to freeze fat on flatter areas such as the thighs. It takes two to three months for the effects to become visible, but results are permanent and there is no recovery period at all.
Plastic Surgery in California
Dr. Gabriel Chiu at Beverly Hills Plastic Surgery offers the treatments you want to give you the slimmer, shapelier legs you have been dreaming about. If you have any questions about plastic surgery in California and the procedures performed at Beverly Hills Plastic Surgery, check out his Real Self Q&A for answers.