Mommy Makeover
After giving birth, a mother's life becomes a blur of changes; some of these changes are far less welcome than others. Pregnancy and nursing can have a significant impact on a woman's figure and may lead to issues such as saggy and deflated breasts, excess abdominal skin, and stubborn fat deposits. By combining several procedures aimed at common traits caused by pregnancy and nursing, a Mommy Makeover is specifically tailored toward restoring a mother's body.
Schedule a Consultation
Considering a Mommy Makeover?
Get Your Body Back

After giving birth, there is a lot of societal pressure for a woman to "get her body back." Unfortunately, this is impossible for most women, since sagging skin and breasts cannot be fixed by spending hours at the gym or adopting the newest diet trend. The only resolution to these problems is plastic surgery.

Restore Your Confidence

The extreme lifestyle, biological, and hormonal changes that a new mother endures can lead to an overwhelming feeling of inadequacy and depression. In many cases, women who have taken perfect care of their bodies feel trapped in their sagging or stretched skin as their self-confidence diminishes. A Mommy Makeover can resolve those feelings by removing the negative physical repercussions after pregnancy and childbirth.

Give Your Body What It Needs

No two pregnancies are alike; different mothers have different concerns that need to be addressed during a Mommy Makeover. While your concerns may be centered around stretched abdominal skin, another mother may want to focus more on the shape of her breasts after nursing. Regardless of what part of your body needs the most attention, a customized Mommy Makeover will help you restore your naturally feminine physique.
Mommy Makeover Recovery
Recovery

A Mommy Makeover procedure is completely customizable, which means that the recovery time will vary from patient to patient. Women who undergo all four of the above procedures at once should expect a longer recovery than women who undergo only one or two of these procedures. Some patients who undergo a more involved Mommy Makeover will benefit from remaining in an aftercare facility for several days after surgery.

Patients may take prescribed medications to manage pain and soreness during the first few weeks after surgery. For most women, it is acceptable to resume normal activities about two to four weeks after the Mommy Makeover. Patients should refrain from resuming exercise routines until cleared by Dr. Chiu and keep all follow-up appointments to best monitor their recovery.
Patient Testimonials
At Beverly Hills Plastic Surgery Inc., Dr. Chiu can recommend the procedures that will help you achieve the results you want, based on your individual needs.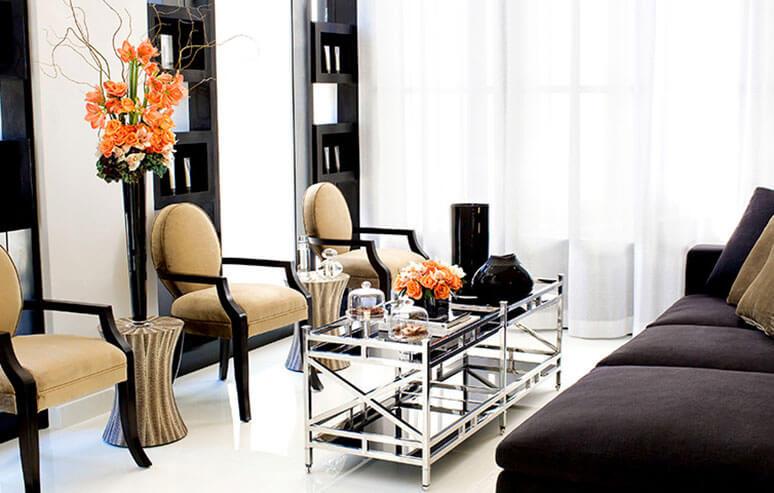 Christine
I've had three surgeries with Dr. Chiu and the first one was perfect, and they only got better from there! The personal attention received is second to none and makes each patient feel well taken care of. The warm nature of Dr. Chiu, his amazing staff and the nurses at the surgery center help take the edge off any anxieties you may have and they go the extra mile to address any concern you have, no matter how small. It's like you are being taken care of by friends.
Annie
Dear Dr. Chiu and Staff,
Thank you so very much for your outstanding medical care and attention.  I could not have asked for a better doctor.  I was very anxious about healing correctly and Dr. Chiu was there with me the whole way.  It means more than I can say to have a doctor care and listen the way that Dr. Chiu does.  He is so wonderful, it is no wonder that his staff is the way they are.  Kind, caring, tentative, and professional.  Thank you!  Thank you!  From my first phone call into the office, speaking to Laurie, I have been beyond satisfied.  I'm very grateful.
Previous
Next
Why choose Dr. Chiu?

Dr. Chiu is an exceptional surgeon with an exhaustive amount of experience in Mommy Makeover procedures. With his thorough understanding of plastic surgery aesthetics and the female anatomy, he makes sure to take a unique approach to each surgery depending on the needs of the patient. Regarded in the industry among colleagues, patients, peers, and international media as one of the best plastic surgeons in the world, Dr. Chiu can provide you with the results you are looking for.
Frequently Asked Questions
Does a Mommy Makeover have more than just aesthetic benefits?
In addition to improving your shape, the surgery can have a drastic effect on your self-confidence and your feelings of attractiveness and sexuality. The tummy tuck portion of the procedure may also help show improvement to your posture and core strength. If a mons pubis lift is performed, sensitivity of the intimate areas and the libido may improve.
Can I breastfeed after a Mommy Makeover?
If your Mommy Makeover includes a breast lift and/or breast augmentation, you should still be able to breastfeed if you have another child after your procedure. However, as many women experience some degree of breast sagging and deflation after nursing, it is best to wait to undergo the procedure after you are finished having children and breastfeeding. Dr. Chiu can discuss this with you in greater detail during your consultation.
Am I a candidate for a Mommy Makeover?
Ideal candidates for a Mommy Makeover are in good health, non-smoking, and finished with both breastfeeding and having children. Candidates should also be committed to self-improvement, be dissatisfied with the appearance of their breasts, stomach, thighs, etc., and have realistic expectations about the results. You and your doctor should determine together whether you are a good candidate for a Mommy Makeover.