Most Popular Facial Plastic Surgery Procedures
March 26th, 2018 | Posted in: Cosmetic Surgery, Eyelid Surgery, Face Lift, Plastic Surgery, Rhinoplasty | Tags: best, blepharoplasty, closed, eyelid surgery, face, facelift, facial, full, lower, mini, open, Plastic Surgery, popular, revision, rhinoplasty, upper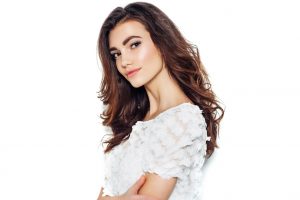 According to a national database system used by plastic surgeons, three of the top five most popular types of plastic surgeries in 2016 were performed on the face. They were:
#3: Nose Reshaping, with 223, 018 surgeries performed
#4: Eyelid surgeries (intended to lift sagging eyelids), with 209,020 surgeries performed
#5: Facelifts, with 131, 106 surgeries performed
Of course, there are many ways to alter your facial appearance. This article does not cover minimally invasive procedures such as Botox and fillers, which have grown in popularity since the 1990s, taking away from some of the need for facial plastic surgery procedures to look younger.
Americans spent $16 billion on facial plastic surgery and minimally invasive procedures combined in 2016. While the results for 2017 aren't in yet, you can bet the numbers will be similar. To learn more about your options for facial plastic surgery in Beverly Hills, schedule a consultation with Dr. Chiu today.
Nose Reshaping
Nose Reshaping, more commonly known as a nose job, but technically called a rhinoplasty, can take many forms. There are even non-surgical rhinoplasties, which are beyond the scope of this article.
A Closed Rhinoplasty involves incisions placed within the nostrils. This provides limited access to the underlying nasal structures without lifting the skin and tissues. As a result, there is no visible scarring and recovery is quick. This is the type of surgery experts recommend when the patient needs no tip work.
An Open Rhinoplasty is just the opposite. It is recommended primarily for patients who require a lot of work on their nasal tip. In this type of surgery, an incision is made on the underside of the nose between the nostrils, on the columella. The tissues are then lifted to give direct access to the underlying nasal structures.
A Revision Rhinoplasty is for patients who need to fix work from a previous rhinoplasty that they are not happy with or is not right for some reason. Because this procedure is more complicated, it usually involves the open rhinoplasty technique. Often, tissues are borrowed in the form of cartilage grafts from the ears, ribs, or septum.
One of the reasons people undergo rhinoplasty surgery is to balance facial features. Surgeons say they can create a nose which is in better harmony with the rest of the face, boosting your confidence and giving you better quality of life. Another reason people opt for this type of surgery is to correct and relieve airway obstructions in the nose. If you have a deviated septum or an enlarged turbinate, a rhinoplasty can allow for better breathing. Revision rhinoplasty can improve your appearance when a previous surgery did not provide the expected results.
Eyelid Surgery
Eyelid surgery, technically referred to as blepharoplasty, removes excess skin, fat, and wrinkles from the upper or lower eyelid, or both. Your goals and your anatomy influence weather you will have upper and lower blepharoplasties at the same time.
In an Upper Blepharoplasty, incisions are made in the natural creases of the upper eyelids, which may extend just beyond the corners of the eyes. Through the incisions, excess skin is removed, and fat deposits are removed or repositioned. The tissues around the eyes are tightened. Finally, the incisions are closed with surgical tape, skin adhesives, or removable or absorbable sutures.
The procedure for a Lower Blepharoplasty is much the same. The surgeon makes an incision below the lower lash line. Excess skin is removed, and fat deposits are removed or re-positioned. Once again, the incisions are closed with surgical tape, skin adhesives, or removable or absorbable sutures.
Some people undergo this procedure for purely cosmetic reasons. They wish to maintain a more youthful appearance and enhance the brightness and attractiveness of their eyes. But that is not the only reason to have a blepharoplasty. For some people, the upper eyelids can develop so much excess skin and tissue laxity that it actually interrupts their vision. This is called eyelid hooding and it is a legitimate vision impairment. In these cases, a doctor may order a blepharoplasty for medical reasons.
Facelift
A facelift, or rhytidectomy, addresses wrinkles and sagging around the cheeks, chin, and neck to create a smoother and more youthful appearance.
A Mini Facelift targets only the lower portion of the face. It is best for patients whose cheeks or chin do not need to be addressed. The surgeon makes small incisions around the ears, removing excess skin and fat and re-positioning the underlying tissue.
A Full Facelift targets the mid and lower face, jowls, and chin. The surgeon has the same goals; however, the incision is longer and more comprehensive, reaching from the forehead to behind the ears.
People undergo rhytidectomies to erase wrinkles, define the jawline, and contour the face and neck.
Plastic Surgery in Beverly Hills
Beverly Hills Plastic Surgery, Inc. is a luxurious, concierge-oriented, full-service plastic surgery practice and medical spa dedicated to helping patients achieve their beauty ideals. Our procedures are performed by a team led by board-certified and renowned plastic and reconstructive surgeon Dr. Gabriel Chiu. For more information about receiving plastic surgery in Beverly Hills, call us at (310) 736-6810.