On the Fence About a Brazilian Butt Lift? Why You Should Go for It
July 27th, 2018 | Posted in: Brazilian Butt Lift | Tags: Body Contouring, Brazilian Butt Lift, safe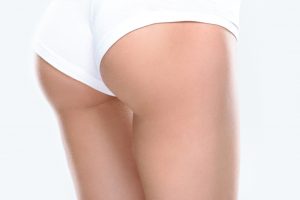 A Brazilian Butt Lift is one of the safest cosmetic surgery options since the procedure is performed using your own fat to augment the shape of your buttocks. Both men and women, young and old are looking into this procedure to get the perkier behind that they have always wanted. Read on to learn more about undergoing a Brazilian butt lift in Beverly Hills and what results you can expect. For a more detailed look at the procedure schedule a consultation with Dr. Chiu, LA's top Plastic Surgeon.
A Simple Procedure
If you have a small, flat, sagging, or asymmetrical buttock then you should consider this procedure. The needed fat cells are harvested by liposuction. Dr. Chiu will also purify the fat taken from you using a process involving decantation and separation. This ensures that only high-quality fat is injected.
What many patients don't know is that typically, only a fraction of the fat suctioned from the body and purified will qualify for re-injection into the buttocks. Some doctors say that only about a third of the fat cells extracted are then used for reinjection.
Improved Overall Appearance
Fat is usually extracted from the lower back, upper thighs, and abdomen so you get the added benefit of slimming those areas via the liposuction procedure to harvest the fat cells. So, in addition to that new lifted butt, you can also show off those slimmer legs and a smaller waist as well. You are essentially relocating unwanted fat from one area of your body to another. Who doesn't wish they could do that all the time?
Due to the injection of your own fat, rather than silicone implants, those deciding on a Brazilian Butt Lift enjoy a more natural look and feel. And your results are visible almost immediately. This procedure is permanent, so your results should be maintained, even if you lose weight. Dr. Chiu will use precise injections to insert the fat cells that have been harvested to specific areas all over the buttocks to help you get the perfect contours and a smooth texture and uniformed shape. Literally hundreds of micro fat injections are used to get you the perfect and permanent results.
Safety First
In years past, surgeons would use silicone implants or other types of injections to augment the buttocks. Since the Brazilian Butt Lift uses a patient's own fat cells, there is a lower risk of infection, allergies or the body rejecting the implants. Of course, as with any procedure, there are potential risks and side effects including bruising, swelling, numbness and pain. It is also critical to follow Dr. Chiu's post-operative instructions, so you can have the smoothest recovery possible with the best results and the fewest side effects.
Brazilian Butt Lift in Beverly Hills
If you are considering a Brazilian Butt Lift in Beverly Hills, there are several factors to consider. You want to find a qualified surgeon who understands your expectations and is up to speed on the latest techniques. If you are looking for a qualified and experienced plastic surgeon, contact Dr. Gabriel Chiu and his team at Beverly Hills Plastic Surgery. He can help you examine all your cosmetic surgery options. With the help of Dr. Chiu and his team at Beverly Hills Plastic Surgery, you can look and feel your best both professionally and in your personal life.