How a Pregnancy Affects the Body
January 15th, 2018 | Posted in: Beauty Tips, Cosmetic Surgery, Mommy Makeover, Plastic Surgery | Tags: baby, pregnancy, pregnant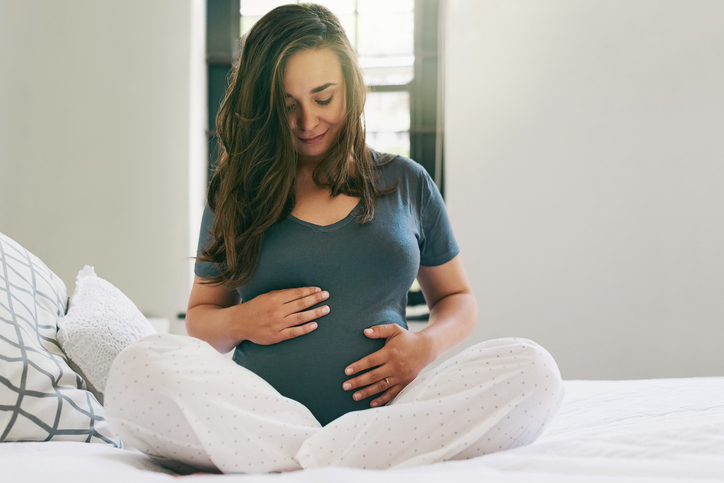 Pregnancy affects the body of all women differently, but there are some similar experiences we all share. From hormonal changes to weight gain, sensory changes, breast changes, and changes in your brain, vision, hair, mouth, and skin. Read on to explore how pregnancy affects the body in various ways.
After many joyful and painful changes due to pregnancy and giving birth, it may be time for a much-deserved mommy makeover! Depending on your concerns, you may wish to undergo liposuction, breast augmentation and lift, tummy tuck, or a combination of all of the above. To get started, contact the experts at BHPS.
Changes in Hair, Mouth & Skin
One of the best things about pregnancy is the sheer amount of lustrous locks you may enjoy during the 9 months while your child is growing. This is because more hair follicles are locked in the growing phase due to hormonal shifts happening in your body. Maintain your mane with regular trims and nourishing hair oils.
With your skin, pregnancy can be either a blessing or a curse. You may have a wonderful glowing complexion or, otherwise, find yourself dealing with the hormonal breakouts reminiscent of your adolescent years. Other skin issues include melasma, hyperpigmentation, skin tags, dry skin, and stretch marks. To avoid troubling skin concerns, make sure you stay hydrated, use gentle, nourishing skincare products, and avoid taking too hot of showers.
Other less pleasant changes include pregnancy gingivitis and cavities. Dilated blood vessels during pregnancy often leave gums inflamed, swollen, and less resistant to infection. This makes cavities and tooth troubles ten times more likely during pregnancy. To avoid long term tooth damage, ensure you have a healthy oral care routine in place. Floss regularly, brush your teeth and tongue after meals, and use mouthwash to loosen any stuck food particularly or neutralize bacteria.
Brain and Hormonal Alterations
Pregnancy makes even the most balanced new moms a little nuts and with good reason! During pregnancy, studies have shown that concentration, learning ability, and short-term memory are all impaired. Some believe it is a lack of sleep that is a major contributing factor to these issues, so it is important to get regular sleep. Take time out to relax, lower your stress levels, and keep a to-do list to help yourself remember any important tasks or dates.
Other changes include a massive hormonal shift to help your body properly house a growing fetus, produce breast milk for nursing, and much more. Your senses may be amped up, you may gain some weight and there will be some swelling. Invest in some maternity clothes and supportive bras to stay comfortable. Do regular low impact aerobic exercises such as yoga, walking, and stretching to keep your circulation healthy and your stress in check.
It may take some adjustments such as wearing glasses during pregnancy if you find your vision is impaired or eating a wholesome diet to lower fluid retention and keep your growing child healthy and happy. Run a humidifier, avoid strong smells such as coffee and fish, and take steamy showers to help loosen any congestion. Although your immunity will be sufficiently boosted during this time, it is important to avoid sick people, wash your hands religiously, lower stress as much as possible, take time to eat healthily, and sleep well.
Cosmetic Surgery in Beverly Hills
Led by renowned plastic and reconstructive surgeon, Dr. Gabriel Chiu, Beverly Hills Plastic Surgery offers innovative treatments for a variety of concerns, including improving changes to the body post-pregnancy.