Questions to Ask Before Your Brazilian Butt Lift
April 16th, 2018 | Posted in: Buttock Augmentation, Plastic Surgery | Tags: ask, Brazilian Butt Lift, doctor, faqs, frequently asked, how, pain, questions, recovery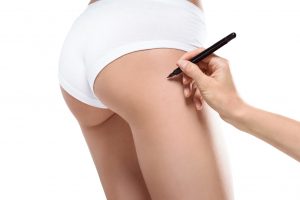 A Brazilian butt lift is one of the most popular plastic surgery procedures around. This time of year, patients seek to enhance their natural beauty by investing in this safe and successful operation. At Beverly Hills Plastic Surgery, we offer the best in experience and skill. When it comes to undergoing a Brazilian butt lift in Beverly Hills, we understand that every patient has individual needs.
We encourage you to ask questions before investing in this enhancement procedure. It's important to feel completely safe and confident in your plastic surgeon before the surgery is performed. Dr. Gabriel Chiu is happy to answer any and all questions you may have about undergoing a Brazilian butt lift in Beverly Hills.
To help you understand what information we can provide, here is a list of the top questions you should ask your surgeon before your Brazilian butt lift!
How is the Brazilian Butt Lift Procedure Performed?
A Brazilian butt lift is different from other butt augmentation procedures since it uses completely natural fat harvesting techniques. While other procedures use a synthetic silicone, Brazilian butt lifts use the fat already in your body to augment your curves.
You should ask your surgeon about which technique is used to perform the Brazilian butt lift. At Beverly Hills Plastic Surgery, we divide our procedure into three parts: The liposuction, the fat processing from other parts of the body, and the fat reinjection into the butt. The fat is slowly inserted to guarantee long-term results.
How Long does the Brazilian Butt Lift Surgery Take to Complete?
It shouldn't take more than 8 hours to complete a Brazilian butt lift surgery. In some cases, it can take as little as 4-5 hours to complete. The reason this surgery may take longer than other plastic surgery options is due to the length of time required for the liposuction and fat reinjection procedures.
Liposuction and fat reinjection both require a few hours to process completely. When dealing with fat, it must be taken at low gravity forces, and it should not be redistributed all at once, because then the shape of the butt will not take to it. It is a slow and careful procedure, but one that strives for lasting results.
How Long Will Surgery Recovery Take?
Recovery times may differ depending on the patient, and it is important that your surgeon understands your individual needs. On average, it can take up to 3 weeks to fully recover from the Brazilian butt lift procedure. It may be difficult to move or resume normal activities due to the discomfort and pain you may feel in the buttocks region.
Your surgeon will prescribe the proper amount of pain medication and other recovery tools to help the healing process go smoothly. You will be advised to avoid active sports and exercise activities for up to a month.
There is also the possibility that you may need a second surgery. This is because a lot of the natural fat gets reabsorbed into your body over time, which can make the newly-augmented butt lose its shape. After a second procedure, the results will be long-lasting, and you won't have to worry about fat reabsorption.
Brazilian Butt Lift in Beverly Hills
The summer season is fast approaching, and now is the best time of the year to treat yourself to a Brazilian butt lift in Beverly Hills. At Beverly Hills Plastic Surgery, we are passionate about making your aesthetic dreams come true. We can help you enhance your inner beauty and inspire confidence in yourself. If you have more questions about the Brazilian butt lift procedure, or if you'd like to schedule a consultation, you may contact us online or give us a call at (310) 730-9902.