Spring Skin Cleaning: 3 Non-Invasive Options for Fresh Clean Skin
May 5th, 2020 | Posted in: Skincare | Tags: BOTOX® Cosmetic, injectables, Microdermabrasion
3 Min Read:
Winter climates can wreak havoc on delicate facial skin, leaving it worse for wear by the time spring and summer come along. But spring is also a great time to focus on new beginnings.
Now is the perfect time to rejuvenate your complexion with non-invasive treatments that will leave skin looking younger and refreshed. Here are three types of treatments we think you will like.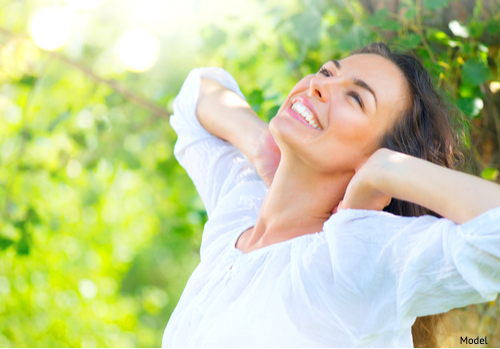 Microdermabrasion
Microdermabrasion is a non-invasive procedure that brightens the face and exfoliates damaged skin. It works by lightly sanding your uppermost skin layer (epidermis) with a specialized diamond-tipped tool. This removes imperfections in the skin and allows new, smoother skin to show through. Microdermabrasion is quick and requires no downtime (although some redness may occur).
This is a great way to polish your appearance before the summer social season. It will leave your skin feeling fresh and firm, and help reduce mild to moderate fine lines.
For people with little time to spare, microdermabrasion is ideal. It's not called a 'lunch break procedure' for nothing!
Microdermabrasion is usually used to treat things like:
Fine lines and wrinkles
Sunspots
Acne
Rough skin texture
Scar tissue
Ultherapy®
If you are unhappy with wrinkles and lines on your face or are worried about sagging skin, Ultherapy® can help. Ultherapy® is an ultrasound-based non-surgical treatment that tightens skin on the face, neck, décolletage, and other areas. It works by projecting sound waves into the skin to promote collagen growth through multiple layers of tissue. This results in skin that is tighter, firmer, and less prone to wrinkles and sagging. Ultherapy® can be used on most areas of the body where lines can develop. The procedure has no downtime or recovery period, and results are visible within a few weeks.
Injectables
When you are looking for a way to spruce up your face quickly, injectable fillers are a great way to go. They are fast, easy, and show results within hours or days. While not as long-lasting as surgical treatments, injectables can reduce wrinkles or fill out your face without long recovery periods or unsightly scarring.
Below are three of our favorite injectables to prepare you for summer.
BOTOX® Cosmetic
BOTOX® Cosmetic is the most popular non-surgical facial rejuvenation treatment. This injectable neurotoxin is primarily used to reduce expression-causing wrinkles and stop new ones from forming. Unlike dermal filler injectables, BOTOX® Cosmetic doesn't fill a hollow area. Instead, this compound interferes with the chemical signals that cause the muscles near the eyes and brow to contract and form wrinkles.
BOTOX® Cosmetic may only last four months, but it is highly effective at keeping your face youthful during that period.
JUVÉDERM®
The JUVÉDERM® family is a collection of hyaluronic acid injectables used to fill out the face and reduce wrinkles. Results develop within hours and last up to one year. Swelling may last for up to a week post-treatment, so be sure to plan your treatment with that in mind. JUVÉDERM® is the first hyaluronic acid injectable dermal filler FDA certified to be safe for people of color.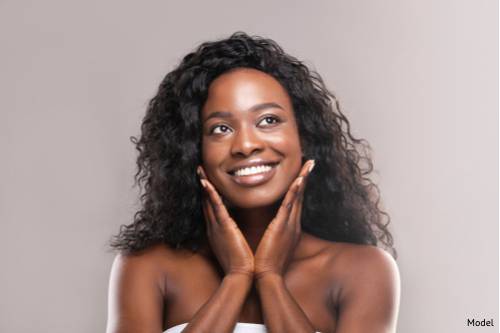 Restylane®
Restylane® and its numerous variations are also hyaluronic acid injectable treatments that reduce facial lines and restore volume. Restylane® treatments may last longer than JUVÉDERM® (approximately eighteen months) but work similarly. Restylane® offers a collection of products designed for various areas of the face, so you can choose a treatment tailor-made for the exact places you want to be restored.
Interested in Non-Surgical Skin Treatments?
If you want to learn more about non-surgical skin treatments or schedule an appointment, contact Dr. Chiu at Beverly Hills Plastic Surgery by calling our office at (310) 888-8087 or by filling out our online contact form.