Teens and Plastic Surgery
April 11th, 2018 | Posted in: Plastic Surgery | Tags: age, confidence, Plastic Surgery, school, teenagers, teens, too young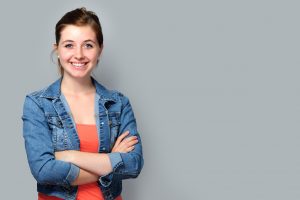 There's no denying that the teenage years can be challenging. From studies to social cliques, there's plenty of pressure on teenagers to perform well and to fit in.
It's important to remember that teens often feel pressured to look a certain way. They become self-conscious of what other people say about them and this can deeply affect their confidence.
Why Teens Undergo Plastic Surgery
Some teens feel more anxious than others about how they look and turn to plastic surgery. While the subject of plastic surgery for teens may be debatable, teenagers have their own reasons to go under the knife.
● Cosmetic or Aesthetic Surgery – According to the American Society of Plastic Surgeons, teens have different motivations for plastic surgery than adults. Most teens who go under the knife because they want to fit in and to become socially accepted by peers; adults do it because they want to stand out. Teens gain self-esteem when their perceived flaws are corrected. Common procedures include nose reshaping (rhinoplasty), breast augmentation or reduction, and liposuction.
● Reconstructive Surgery – Some teens go through plastic surgery not because they want to improve their physical appearance. Some go through it to correct defects from traumatic injuries and congenital deformities.
Managing Goals and Expectations
According to a study, plastic surgery among teens has increased in popularity in the United States. Although plastic surgery is a personal choice, this decision is somewhat influenced by social media. Having the perfect selfie is one of the driving forces why some teens go under the knife.
But not all teens are good candidates for an operation. Even with parental consent for teens under 18 years old, other factors still need to be considered before a teen may go through cosmetic or plastic surgery.
Having the emotional maturity to understand the impacts and risks of plastic surgery is of the utmost importance. Not everyone will look as expected with the same nose as his or her favorite celebrity. The results of procedures will vary. Teens who want to have plastic surgery for aesthetic purposes should understand that what appears great in photos may not translate as beautifully in real life.
Additionally, teens must meet their developmental milestones before they can go through surgery. This means no breast enhancements for teens under 18 and no rhinoplasty for 15 and below.
Your surgeon will give the green light as to whether a patient is a suitable candidate for particular procedures.
Finding the Right Doctor
Whether you're an adult or a teenager, the same principles follow when considering plastic surgery.
You need to choose the right surgeon to do the job. Plastic surgery is like any other surgery: anesthesia can help numb the pain, but patients need to be able to handle post-operative stress and discomfort.
Your surgeon is primarily a physician. He or she should not allow or encourage you to go through the procedure if it will put you at risk.
Ask your surgeon about their training and the number of surgeries they have performed. Your surgeon should be certified by the American Board of Plastic Surgery (ABPS). The facility for the operation should also pass ABPS' criteria. It's helpful to look for before and after photos of patients to get an idea of results you can expect.
Plastic Surgery in Beverly Hills
Resting in the heart of Beverly Hills, Beverly Hills Plastic Surgery offers the premier celebrity cosmetic experience. With attentive staff and our classic-modern Chanel-inspired facility, we are dedicated to giving every patient the complete VIP experience. If you are interested in learning more about plastic surgery in Beverly Hills, schedule a consultation with Dr. Chiu today.