Your Options for a Breast Lift in Beverly Hills
May 1st, 2018 | Posted in: Breast Lift | Tags: breast lift, crescent, inverted t, mastopexy, peri-areolar, traditional, vertical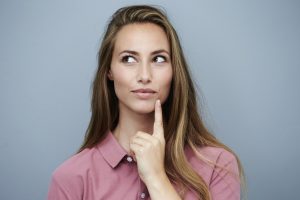 If you've ever lost weight or had been pregnant or breastfed, you know that the downward direction of the breasts is sure to follow. Even if you have not gone through those experiences, gravity has a way of pulling everything down.
Although sagging breasts are inevitable, many women wish to restore the youthful appearance of their breasts. The reason here is beyond superficial. Some women feel more confident with a perkier bosom. This boost in self-confidence is one of the reasons why more women are seeking a breast lift in Beverly Hills these days.
A More Youthful Breast Shape
In the past, women were more focused on enhancing their assets through breast augmentation or implants. But a recent trend shows that women would like to reclaim what they once had—a rounded and lifted pair of breasts.
Through mastopexy or breast lift, women can have a more youthful and proportional breast shape. A breast lift is done by removing excess skin around the breasts and restoring their original projection. A mastopexy can be performed by itself or in conjunction with breast augmentation or reduction.
Here are Beverly Hills Plastic Surgery, we have clients who come in various stages of ptosis or breast sag. Each of them received recommendations on which type of breast lift would suit them best. Not all breasts are the same, so the type of surgery required will also be different.
There are different options for a breast lift in Beverly Hills, and each depends on the current degree of breast ptosis:
1. Crescent Mastopexy
This type of breast lift is for women who have minimal ptosis or sagging and for those who are candidates for breast augmentation. The incision is made on the upper half of the border of the areola where an implant can be inserted. Since the incision blends with the edge of the areola, scarring is not very obvious.
2. Peri-Areolar Mastopexy
This type of mastopexy (also known as a donut lift) is ideal for women with minimal sagging. Similar to the crescent lift, the incision is made on the border of the areola. To lift the nipple, Dr. Chiu will remove some of the skin above it. This procedure is often done with breast augmentation since implants can be inserted on the incisions.
3. Vertical Mastopexy
Also called the lollipop lift, vertical mastopexy involves making two incisions on the breast: one around the border of the areola and another running from the bottom of the areola down to the fold. This procedure is best done on women with moderate sagging and can be done together with breast reduction or augmentation.
4. Traditional or Inverted T Mastopexy
Also called an anchor lift, a traditional breast lift involves making three incisions on the breasts: one around the border of the nipple, a vertical one that runs from the nipple toward under the breast, and a crescent incision on the breast fold. This technique is often used on women who have Grade 3 ptosis because it allows the removal of a larger amount of skin and tissue.
What to Expect During a Mastopexy
Most women who go through breast lift surgery can return to work within 4 to 7 days depending on how well they heal and recover from the operation. Immediately after the procedure, you can expect some swelling and bruising of the breasts.
As with any type of surgery, you can expect some pain or discomfort after, but these will subside when you take the prescribed pain and anti-bruising medications.
Although you can return to work within one week after the procedure, you need to avoid strenuous activities for the meantime. Some patients are able to perform old activities by the first month, but this depends on a number of factors, so it's best to consult Dr. Chiu first.