4 Reasons for Post-Gastric Bypass Body Sculpting
October 24th, 2018 | Posted in: Post-Gastric Bypass Body Sculpting | Tags: post-gastric bypass body contouring, weight loss
Weight loss through any means is a success worth celebrating. Unfortunately, it can come with skin laxity that cannot be remedied without cosmetic surgery. When you lose weight quickly, as you do with gastric bypass surgery, your skin doesn't always shrink along with what's underneath it. Your skin loses its elasticity and structure as you age, and while it can stretch with weight gain, it may not be able to go the other way once you lose the weight. Post-gastric bypass body sculpting is an option to help finalize your transformation and provide you the sculpted and shapely body that you've worked so hard to achieve. Post-gastric bypass body contouring is a series of procedures that can target any area of the body with excess skin or stubborn pockets of fat and is hand-tailored to fit each patient. Whether the concern is the abdomen, hips, thighs, arms, or a combination of these, body contouring can provide many benefits.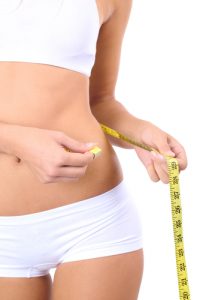 1. Increased Confidence
Many aspects of your self-esteem change with weight loss. Traditionally, weight loss should be a source of pride and confidence. However, the excess skin that is present afterward can interfere with this confidence and lead you to feel as though you need to cover or hide your body, even though you deserve credit and confidence. Post-gastric bypass body contouring allows for this increase in confidence to shine through. By removing excess skin and lingering pockets of fat, you will be able to truly enjoy and embrace your new figure.
2. Cosmetic Enhancement
There is no hiding the fact that excess, hanging skin can obscure the progress you've made. Post-gastric bypass body contouring is a combination procedure that helps to reveal it. Liposuction targets any remaining areas of localized fat, a tummy tuck removes excess skin in the abdominal area, and a thigh lift or arm lift trims and slims the thigh and upper arms. A breast lift raises and removes excess skin from the breast to reveal perkier, more youthful breasts, and a buttock lift smooths, lifts, and tightens your backside.
3. Improved Physical Comfort
The excess skin that results from weight loss is not only unsightly but can be damaging to your physical comfort. Skin is heavy, and you will feel that excess weight. In addition, this excess skin can lead to irritation and rashes. Post-gastric bypass body contouring eases both aesthetic and physical discomfort.
4. Increased Ability to Exercise
Now that you've met your weight loss goals, you need to maintain them, and unfortunately, this can't be accomplished without a little sweat. While maintaining your weight loss can be difficult, it is manageable when a healthy diet is paired with regular exercise. Having excess, hanging skin can affect your ability to perform much-needed exercises, as the skin gets in the way and limits the extent to which you can participate. Removing the remaining skin allows you the option of participating in sports and exercise unhindered so that you can continue to enjoy your hard-earned results.
To learn more about post-gastric bypass body contouring, contact Dr. Chiu at Beverly Hills Plastic Surgery by calling (310) 586-3449 to set up a consultation.