It's Time for a Mommy Makeover — What Procedures Should You Include?
June 21st, 2021 | Posted in: Mommy Makeover |
3 Minute Read: 
Becoming a mom is the most significant experience in many women's lives. You have grown a person inside your body, which is amazing. 
However, afterward, you might not feel enthusiastic about your new "mom-bod." Pregnancy, childbirth, and nursing can cause undesirable changes to a woman's body, which can contribute to depression, anxiety, and low self-esteem. 
This is where a Mommy Makeover comes in — a choice of plastic surgery procedures that will boost your confidence and allow you to feel like yourself again.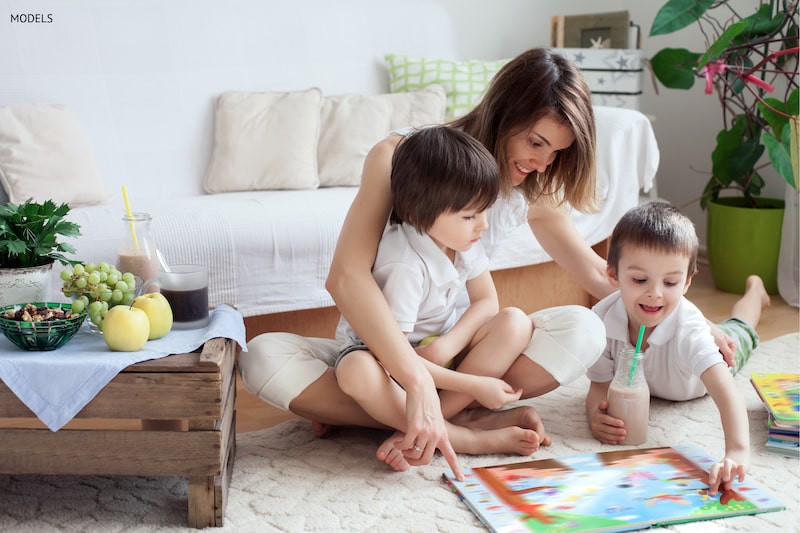 Do I Deserve A Mommy Makeover?
Of course — You are the momma-bear, the nurturer, and the giver of life. 
You have experienced the greatest gift of all and gone through immense pain, tears, joy, and anxiety to get to this point. It is now time to step into a new chapter and take control. It is time to be the queen bee. 
Let's look at the areas you wish to restore to determine which procedures are right for you.
Are You Struggling With a Pooch Or Loose Skin Around Your Midsection?
This is common after childbirth, as your growing baby has stretched out your skin tissue and muscles, causing weakness. A tummy tuck can restore this. During this surgery, excess fat, skin, and tissue are removed from the abdominal area. The procedure can be combined with liposuction to remove excess fat from the hips, thighs, and other areas to create a better contour and slimmer silhouette. 
Benefits of a Tummy Tuck and Liposuction
Flatten, firm, and smooth your tummy
Eliminate stubborn fat
Tighten skin
Restore core strength
Repair diastasis recti (separation of the abdominal muscles)
Are You a Candidate for Body Contouring?
You may be a candidate for body contouring procedures if: 
You are healthy
You are finished having children
Your weight is stable
You do not smoke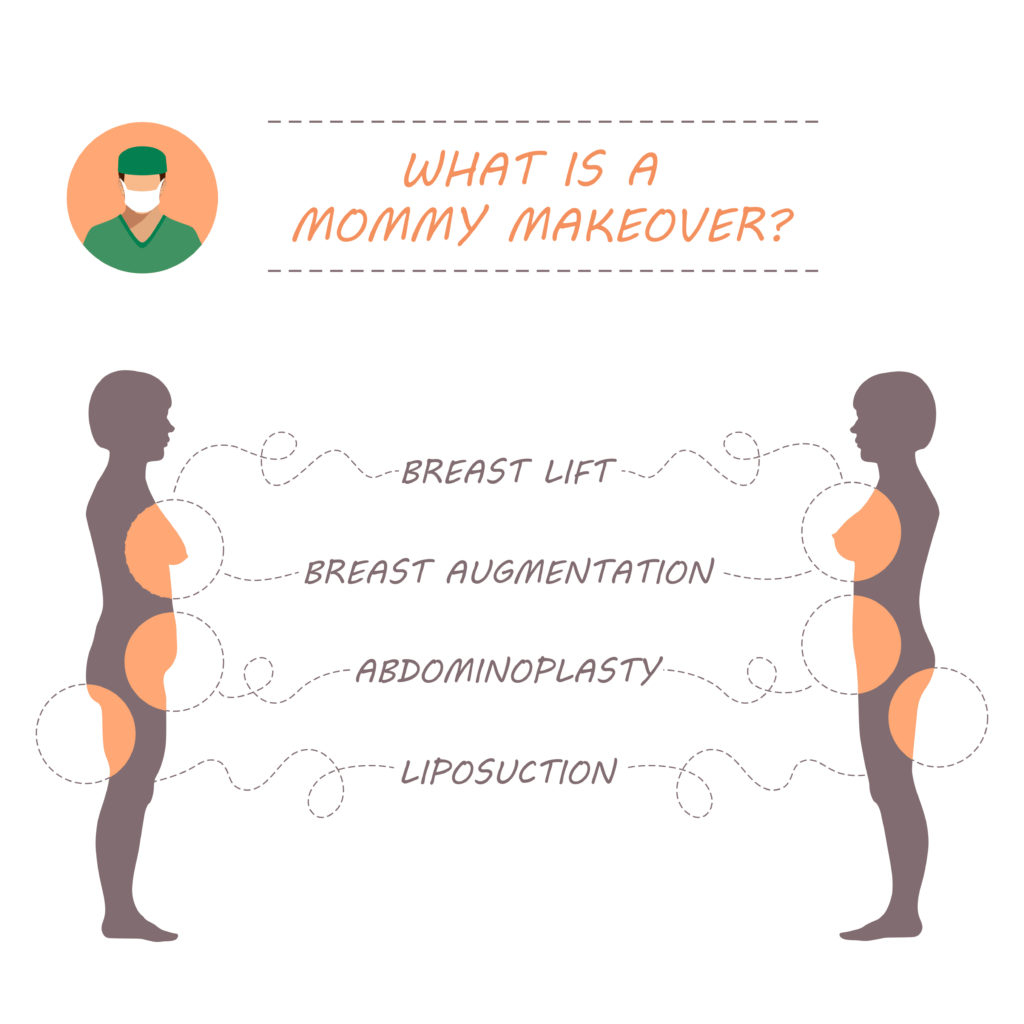 Are Your Breasts Sagging and Deflated After Childbirth?
During pregnancy, you will enjoy fuller, more voluptuous breasts. However, once you give birth (especially if you nurse), your breasts can deflate, lose their shape, and sag. The most helpful procedures to correct this are breast augmentation and breast lift surgery.
Breast augmentation uses implants to restore volume and shape. Breast lift surgery tightens the breast tissue and skin to raise sagging breasts. 
You can choose either of these procedures or combine them, depending on your requirements.
Benefits of a Breast Enhancement Surgery
Restore breasts to their original position
Improve breast firmness
Correct nipple projection
Resize stretched areolas
Enhance breast fullness using implants
Correct uneven or asymmetrical breasts
Are You a Candidate for Breast Enhancement?
You may be a candidate for breast enhancement if: 
You are finished having children
Your breasts lack substance or are uneven
You are displeased by your small or deflated breasts
You are healthy
Some women discover that their breasts do not lose the added volume following pregnancy. If you are displeased with your overly large breasts, you can consider breast reduction.
Interested in Plastic Surgery Post-Pregnancy?
To learn more about Mommy Makeovers or customize a plan that suits your individual needs, call Beverly Hill Plastic Surgery at (310) 586-3449 or contact us online to request a consultation.