The Different Types of Plastic Surgery for Men
July 17th, 2017 | Posted in: Plastic Surgery | Tags: plastic surgery for men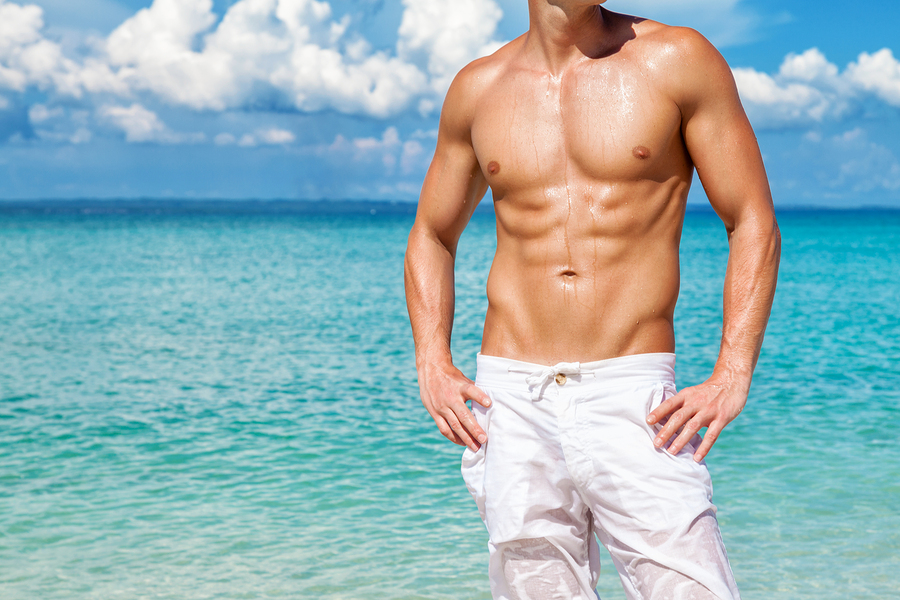 Plastic surgery is not only exclusive to women. There are many different procedures and treatments available that can be beneficial for both men and women. Although the majority of cosmetic procedures are performed on women, plastic surgery for men is on the rise. Male-specific procedures are meant to help men achieve their aesthetic goals and improve the overall appearance of their bodies. Below are the many different types of plastic surgery for men.
Facelift
Designed to tighten sagging skin and minimize wrinkles in the mid-face and lower face. This procedure can eliminate signs of facial aging to help men look more attractive, youthful, and confident.
Chin and Cheek Augmentation
Chin and cheek augmentation redefines a man's face shape with surgical implants. This procedure creates a more masculine face shape to present the feeling and overall image of strength.
Gynecomastia Surgery
This surgery is designed to remove male breast tissue, fat, and excess skin for men who have enlarged breasts. This will create a more masculine body shape and can even promote a more positive and confident body image for the patient.
Ear Surgery
Ear surgery will reduce the size and angle of overly prominent ears, which will result in the ears looking more natural. This will normalize the appearance of the ears so that attention is diverted toward the face. This provides balance to all features.
Rhinoplasty
Designed to improve the appearance of the nose by adjusting the shape, size, tip, angle, and/or other characteristics of the nose. This procedure may create a more eye-catching facial appearance and overall profile in which all the facial features are harmoniously balanced.
Brow Lift
A brow lift will raise sagging brows to eliminate any brow drooping. This will smooth out the forehead and remove any tired or angry appearance, which will result in a youthful and pleasant expression.
Abdominal Etching
This procedure is designed to tone and contour the abdominal area by removing localized fat pockets from the abdominal muscles. Abdominal etching uses a liposuction technique to reveal six-pack abs.
Tummy Tuck
Eliminates stubborn stomach fat by removing sagging abdominal skin. This procedure also tightens the core muscles. A tummy tuck will create a more attractive stomach with no looseness, which results in men feeling more comfortable and confident with their appearance.
Liposuction
Liposuction surgically removes localized fat deposits in order to improve body contour. This will directly target difficult areas so that men can achieve a sculpted and toned body shape without having to follow unrealistic dieting and exercise regimens.
Body Contouring
Body contouring combines several procedures such as arm lift surgery, thigh lift surgery, and tummy tuck surgery to enhance the overall shape of the body. This is especially common after the patient has major weight loss. This procedure removes stubborn fat and sagging skin which results in a more natural body shape that is attractive and masculine.
Eyelid Surgery
This surgery corrects sagging upper eyelids and bags under the eyes. It is designed to soften the eyes and create a more refreshed appearance, while minimizing facial aging signs. Eyelid surgery can brighten the entire face while restoring a rejuvenated and more approachable appearance.
The Bottom Line
There are many surgical procedures that men can undergo. If you are unhappy with your appearance and interested in a male-specific or gender-neutral surgery, Dr. Chiu can evaluate your aesthetic goals and help you decide which procedure will work best for you.
Choosing the Right Surgeon
When undergoing surgery, you should always choose a surgeon whom you can trust and with whom you can have candid, comprehensive and open communications. Dr. Chiu provides a relaxed environment for patients and ensures that your consultation is a comfortable, enjoyable experience in which you feel confident expressing concerns and asking any and all questions regarding your procedure(s). Dr. Chiu takes the time to thoroughly understand your goals and objectives so he can help you achieve the aesthetic results you desire. Whether it is plastic surgery for men or for women, please contact us here today to schedule a consultation.